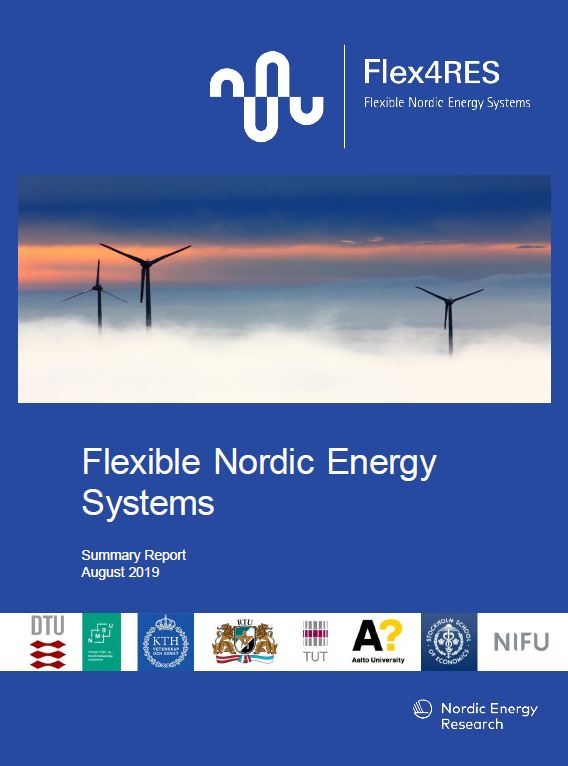 Act fast and Nordic while paving the way for carbon neutrality
The Nordic region is well positioned to meet the carbon neutrality challenge. The Flex4RES summary report sets up a roadmap with the necessary steps for a swift and cost effective…
The Nordic region is well positioned to meet the carbon neutrality challenge. The Flex4RES summary report sets up a roadmap with the necessary steps for a swift and cost effective transition.
The Nordic electricity and heat sectors could be carbon neutral as early as in the 2030s, leading the way towards the decarbonisation of both the other sectors of the economy and the energy systems of other European countries expected to be completed by 2050. To realise these opportunities, however, major policy reforms are necessary. Within the next ten years, most of the key policies, market mechanisms, and regulatory frameworks need to be in place to enable optimal investments required for the energy transition. This is supported by sector-specific decarbonisation targets, the present technology mix, and, especially, the fast deployment of wind power in the Nordics.
Our central message is though a call for stronger collaboration in the region. By combining our efforts, we can be much more effective in finding solutions than if acting alone.
The Flex4RES report provides a blueprint for the way forward. We need to act fast.
Download the report Flexible Nordic Energy Systems – Flex4RES Summary Report for free