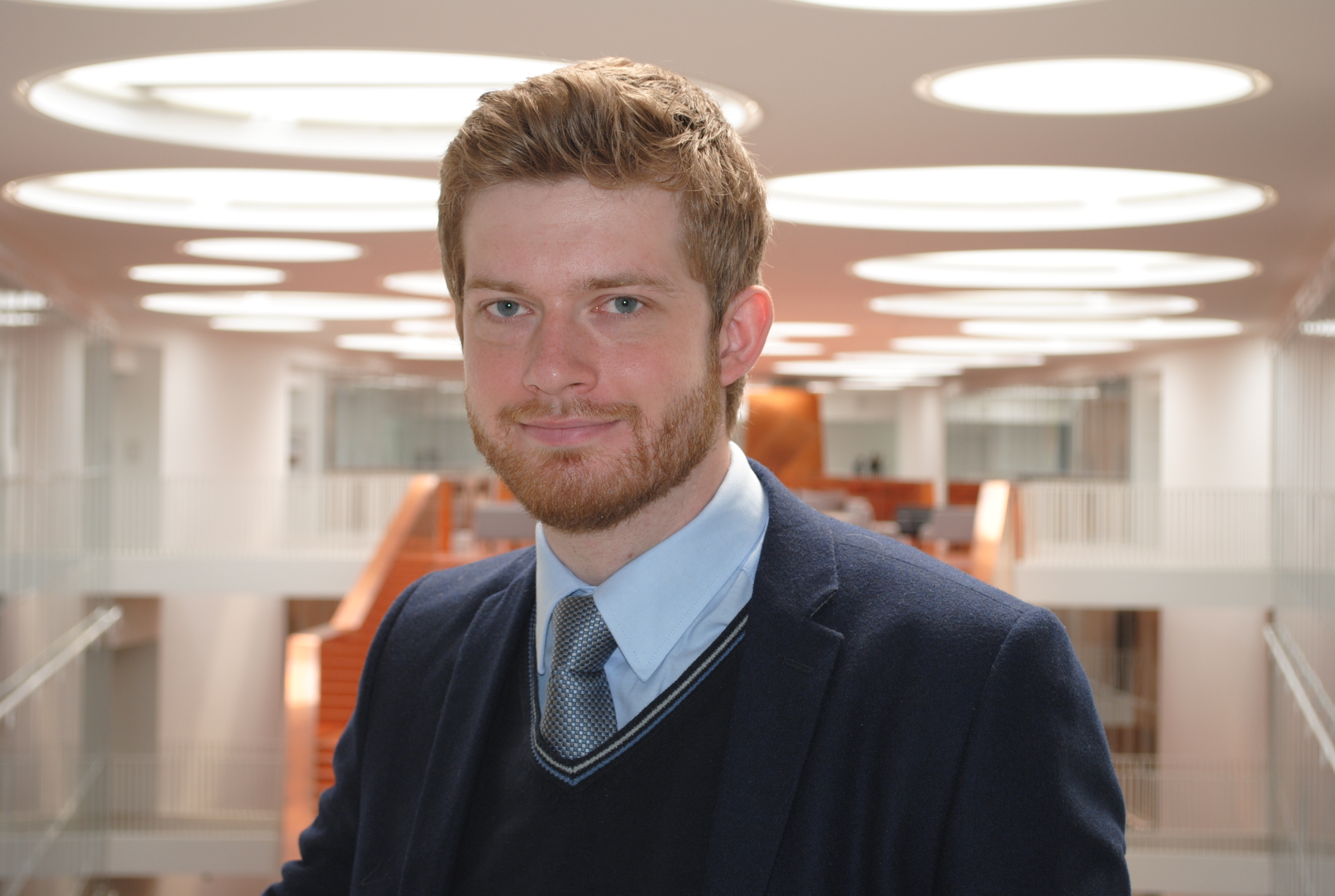 Simon Vilms Pedersen wins the Nordic Energy Challenge
With his proposal On the Road to Nordic Decarbonization 2050  Simon Vilms Pedersen is this year's winner of the Nordic Energy Challenge. Along with the winning title comes a prize…
With his proposal On the Road to Nordic Decarbonization 2050  Simon Vilms Pedersen is this year's winner of the Nordic Energy Challenge. Along with the winning title comes a prize of 50.000 NOK.
"My proposal is about using the large amounts of data that the satellites collect daily, in the green transition. Satellites can monitor how weather events, such as precipitation and drought, affect primary energy sources and thus help improve energy forecasts. The data can give us an overview of renewable energy sources, but also function as a decision-making tool for the supply network. Thus, satellites can play an active role not only in the green transition, but also in the green bioeconomy," explains Simon, who holds a Ph.D. in Engineering specialized in Biotechnology and Biophotonics from University of Southern Denmark and is right now working as a Postdoctoral Research Associate at Imperial College, London.
Nordic added value
The aim of the Nordic Energy Challenge is to encourage energy stakeholders to come up with innovative proposals for contributing to the green transition.
"Nordic Energy Challenge aims to shape innovative research and promote new ideas with exciting perspectives that bring added value to the Nordic region," says Klaus Skytte, Chairman of the jury and CEO at Nordic Energy Research.
To select the best of the submitted proposals, a jury of representatives from Nordic Energy Research and the Nordic energy community have assessed each proposal with respect to:
Selected research question and the relevance of barriers for a sustainable and integrated Nordic region.
Choice of working method(s) and approaches to handle the chosen barriers.
Level of innovative thinking on the suggested solution(s) in relation to what is feasible and developable.
Ability to describe and analyze barriers, scenarios, and sustainable solutions in a clear and insightful way that is communicative and inspires to further involvement.
Consideration of and emphasis on Nordic interests, Nordic added value and the role of Nordic energy research collaboration throughout the proposal.
On the basis of these criteria, the jury chose Simon as the winner of the Nordic Energy Challenge, 2020.
Two other awards
In addition to the winning prize, two other proposals were also awarded at the online event.
Claire Bergaentzlé, Philipp Andreas Gunkel, Daniel Møller Sneum & Adam Krzysztof Suski – a team of researchers at the Technical University of Denmark – got a second place with their proposal; Flexibility in the Nordics. Read an interview about the proposal here.
And the third place was awarded to Marianne Zeyringer's proposal; Unlocking the renewable energy potential in the Nordics. Read an interview with Marianne here. 
Nordic Energy Research congratulates all the award recipients on their excellent work.