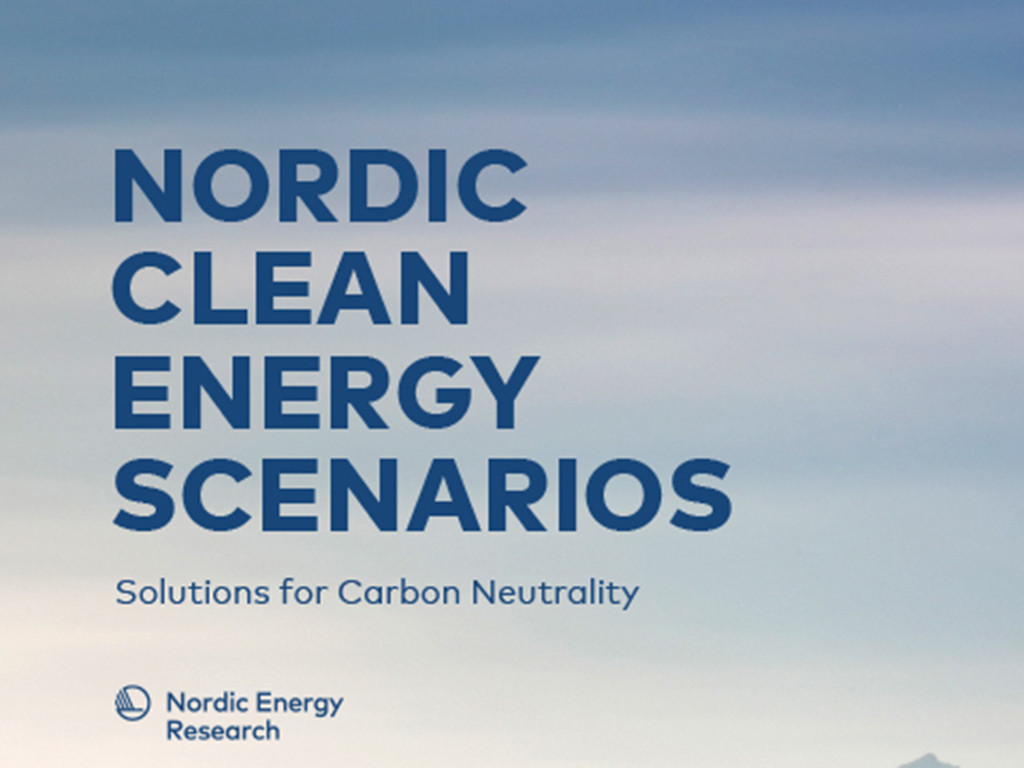 An electrifying webinar on Nordic Clean Energy Scenarios
On January 19, the report Nordic Clean Energy Scenarios was expanded upon at a webinar organized by Nordic Energy Research and Energiforsk. More than 180 participants joined in, as Kevin…
On January 19, the report Nordic Clean Energy Scenarios was expanded upon at a webinar organized by Nordic Energy Research and Energiforsk. More than 180 participants joined in, as Kevin Johnsen, Senior Adviser at Nordic Energy Research as well as Coordinator of the report, opened the webinar. Markus Wråke, CEO of Energiforsk and Project Manager of the, in his own words, "monster of a report", moderated the discussions.
Drawing on the results from the Nordic Clean Energy Scenarios report, the webinar put focus on direct and indirect electrification. It is no coincidence that direct electrification is differentiated from indirect in this context, as the two types have different kinds of impact on the green energy transition.
In terms of direct electrification, Kenneth Karlsson, Senior Project Manager at IVL Swedish Environmental Research Institute, showed how electricity consumption, the use of electric vehicles, and the importance of integrated offshore wind will develop in the Nordics. "If we do not keep up with these expected developments, energy prices will continue to rise," Kenneth explained, and emphasized that "direct electrification is the single most important measure to reach ambitious climate targets".
Following Kenneth's presentation, Anders Kofoed-Wiuff, Partner and Energy Analyst at Ea Energy Analyses, elaborated on indirect electrification. His key messages involved the opportunity of hydrogen export for Nordic countries and the potentials of PtX.
Kenneth's and Anders' presentations were commented on by Martina Högberg, Head of Unit at Swedish Energy Agency, and Jón Björn Skúlason, General Manager at Icelandic New Energy. In a finishing chat, they brought forth both critical and optimistic remarks, and concluded that we are facing interesting challenges.
Thank you for joining us! We hope that the webinar helps the debate forward in a longer-term perspective and look forward to follow up on the discussed issues further.
Access the full Nordic Clean Energy Scenarios report here, and supplementary materials here.