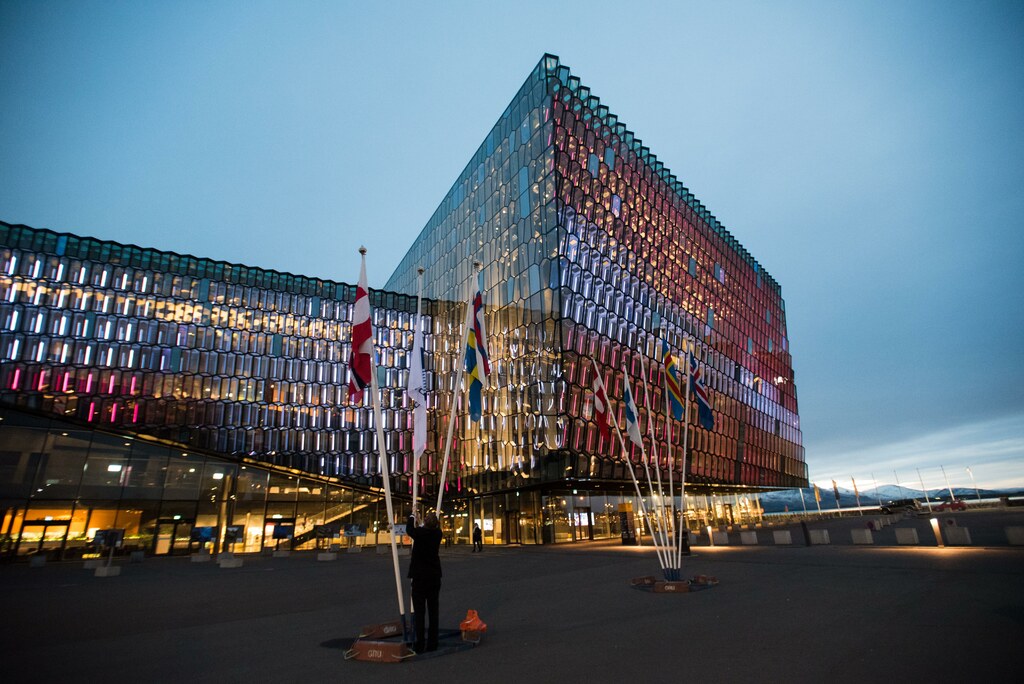 Environmental Impacts and Energy Transition of the Nordic Seafood Sector
On 12–13 September, the conference Environmental Impacts and Energy Transition of the Nordic Seafood Sector took place at Harpa Conference Centre, in Reykjavik, Iceland. The conference was hosted by the…
On 12–13 September, the conference Environmental Impacts and Energy Transition of the Nordic Seafood Sector took place at Harpa Conference Centre, in Reykjavik, Iceland.
The conference was hosted by the Icelandic food science and biotechnical company, Matís Iceland, in collaboration with partners RISE Research Institute of Sweden, Blue Resource, Royal Greenland, UiT The Arctic University of Norway, and University of Iceland.
Approximately 60 participants attended the event, where Ditte Stiler, Higher Executive Officer at Nordic Energy Research, held a presentation on The Transition to Green Energy for the Fishing Fleet and its Ports.
Access recordings and presentations from the conference here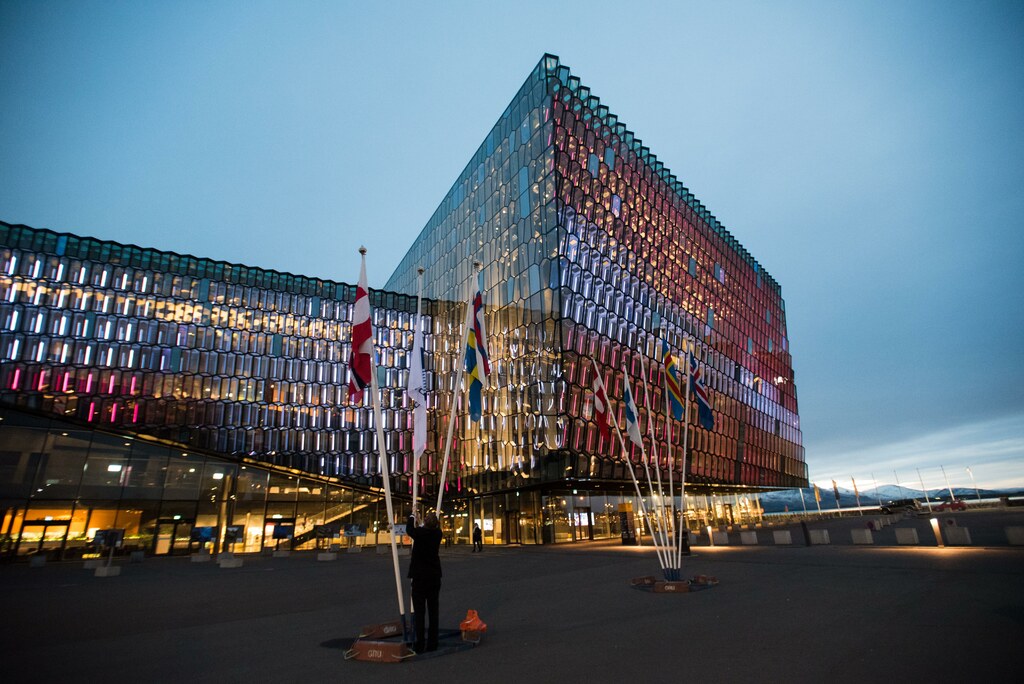 Green energy alternatives to fossil fuel consumption
Svandís Svarvasdóttir, the Icelandic Minister of Food, Fisheries, and Aquaculture, opened the conference. Her welcoming speech was followed by thirteen presentations which brought interesting topics to the agenda – such as the environmental footprint of seafood conservation, vessel operations and fishing factories, new fishing gear, energy efficiency measures and vessel designs, engine technologies, international partnerships, and policy measures for driving the green transition.
Ditte Stiler's presentation summarized green energy alternatives to fossil fuel consumption – namely electricity, bioenergy, hydrogen, methanol, and ammonia. Furthermore, Ditte discussed characteristics of bunkering these alternatives in ports briefly. She elaborates on her main takeaways from the conference, from an energy perspective:
"For reinforcing a green transition in the seafood sector, the entire value chain must be considered, from harvesting raw materials to consummating the product (seafood). To a great extent, engine technologies are ready for commercialisation for all alternatives. Still, electricity and fuel supply adequacy are a critical uncertainty and barrier to implementation," says Ditte.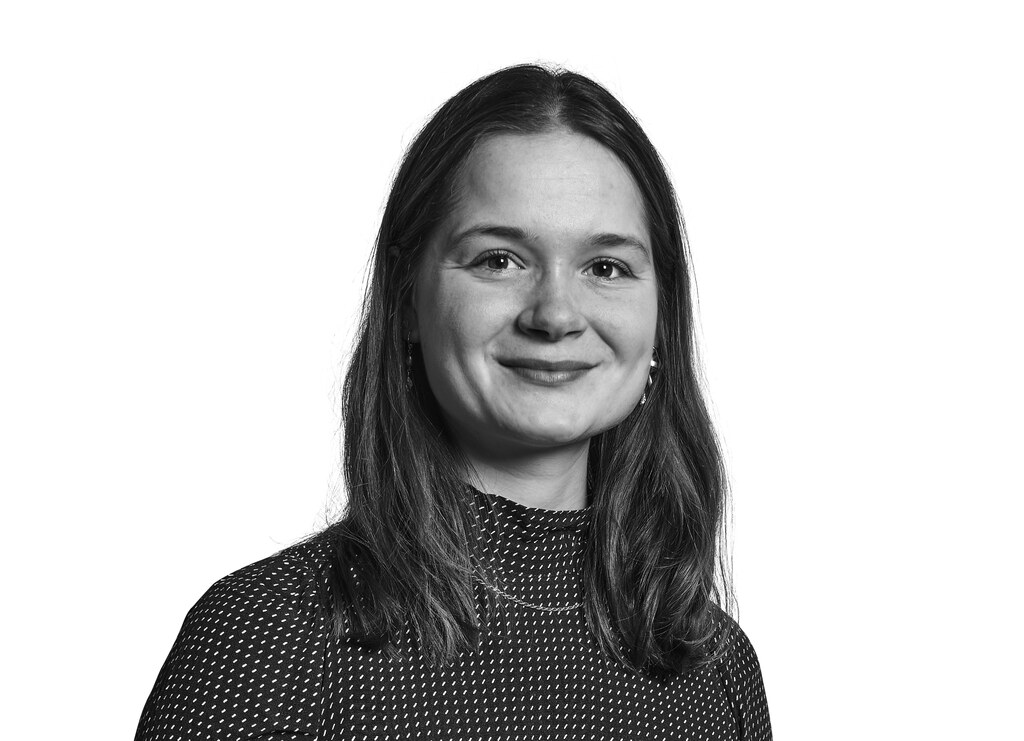 Ditte's presentation did also relate to the topic of her master's thesis. In June this year, she graduated from Aalborg University in Sustainable Energy Planning and Management, with her dissertation on the feasibility of implementing ammonia bunkering in a Nordic port from a techno-economic perspective, focusing on the supply chain from production of electrochemical ammonia to bunkering. This subject was selected based on the ongoing development of Green Shipping Corridors in the Nordic region that is investigated the potentials of under the Nordic Roadmap project, funded by the Nordic Council of Ministers. According to recent publications under the project, bunkering infrastructure and carbon-neutral fuel supply chains such as e-ammonia must be implemented and/or upgraded to meet prospected demands for the maritime sector, placing a barrier to its transitioning.
The key results from Ditte's thesis include:
High costs of e-ammonia production and bunkering are significant barriers to incentivising its use together with developing safety procedures and measures to handle its chemical properties adequately.
Costs related to bunkering are primarily sensitive to terminal costs (storage) that constitute the highest share of investment costs. Therefore, dimensioning the terminal capacity can lead to reduced prices on ammonia bunkering infrastructure.for investors and subsequently, the off-takers (ship operators). Still, future demand of ammonia in ports is a premise that is difficult to estimate, making it difficult to dimension a sufficient size.
The bunkering performance reduces by using truck-to-ship and ship-to-ship bunkering of ammonia compared with fossil fuels, simply due to the fuel's lower energy density. However, ship-to-ship bunkering can provide the highest bunkering performance of the two bunkering alternatives but at greater costs, whereas truck-to-ship has the lowest bunkering performance but can be performed at less costs, making it suitable for ports experiencing limited ammonia demands
The techno-economic analysis is compiled in a self-made Excel model. The Port of Esbjerg has contributed the necessary data and was used as case study, the consultancy company Elomatic provided knowledge of e-ammonia production and simulation principles, and DNV with data through dialogue and with information on the Nordic Roadmap project.
Background of the conference
The aim of the conference was to enable more vital Nordic cooperation in relation to the green energy transition and the seafood branch. This cooperation is essential across many sectors, which is why the Working Group for Fisheries (AG-Fisk), initiated by the Nordic Council, runs a project for increasing the exchange of knowledge, networking, and identification of research priorities among the Nordic countries for improving the sustainability of the Nordic fishing sector.