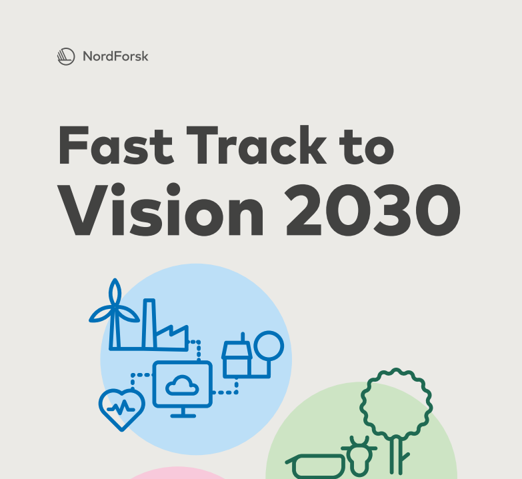 Fast Track to Vision 2030
In the new report Fast Track to Vision 2030, researchers from projects funded by Nordic Energy Research or NordForsk contribute with 33 policy brief articles giving recommendations on how to achieve…
In the new report Fast Track to Vision 2030, researchers from projects funded by Nordic Energy Research or NordForsk contribute with 33 policy brief articles giving recommendations on how to achieve the Vision 2030 – which aims for the Nordic region to be the most sustainable and integrated region in the world by 2030.
The articles give relevant and up-to-date research-based knowledge that facilitates the analysis of the challenges and opportunities of Nordic co-operation in the coming years. Nordic Energy Research's projects are represented in two of the articles. First, insights from the HOPE project are presented in the article "Hydrogen HOPE for the Nordic Region: Shipping as a frontrunner". Second, based on results from the Nordic Energy Outlooks Programme's first work package (WP1), the role of biogas as a vector for low-carbon transformation in energy systems in the Nordic countries is summarized in consideration of a bio-economy and integrated approaches, in the article "Towards a bio-economy – An integrated approach for biogas utilisation and policy analysis in the Nordic Region".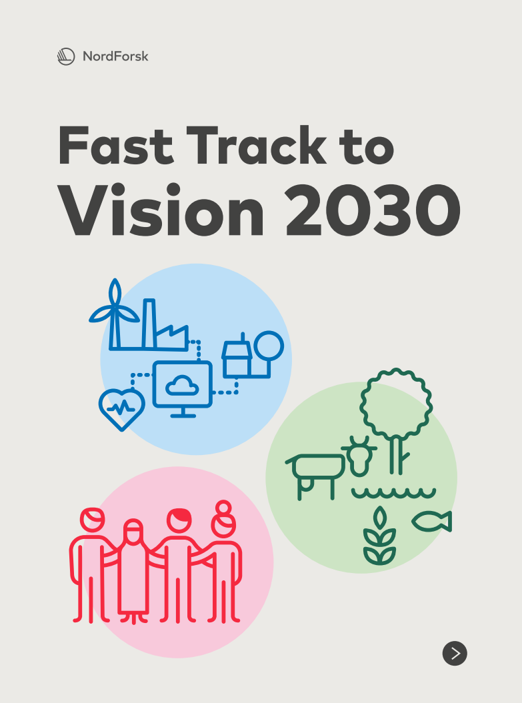 Furthermore, the report has three parts that address the following:
The challenges, opportunities and consequences of digitalisation in our society.
The Nordics region's natural environment, climate, green energy, bio-economy and healthy food systems.
The Nordic region and relations with neighbouring countries, including research into migration and integration, and how to preserve and promote safe and healthy Nordic welfare societies.
In the report, there is also many other recommendations on everything from digitalisation of society, sharing data for better research and decisions, to how we should co-operate to assist Ukraine after the war.
Read and download the Fast Track to Vision 2030 report here