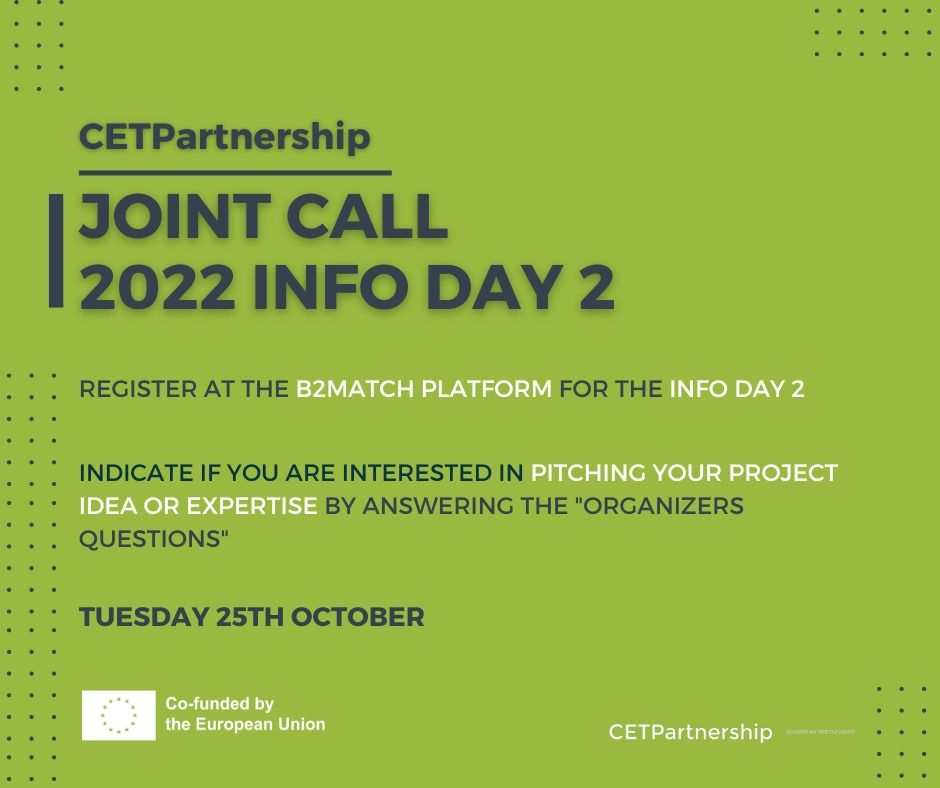 Info Day 2: CETPartnership Joint Call 2022
On 25 October at 10:00–14:00 (CET), the Clean Energy Transition Partnership (CETPartnership) arranges the Info Day 2, online. The CETPartnership Joint Call 2022 Info Day 2 is an opportunity to…
On 25 October at 10:00–14:00 (CET), the Clean Energy Transition Partnership (CETPartnership) arranges the Info Day 2, online.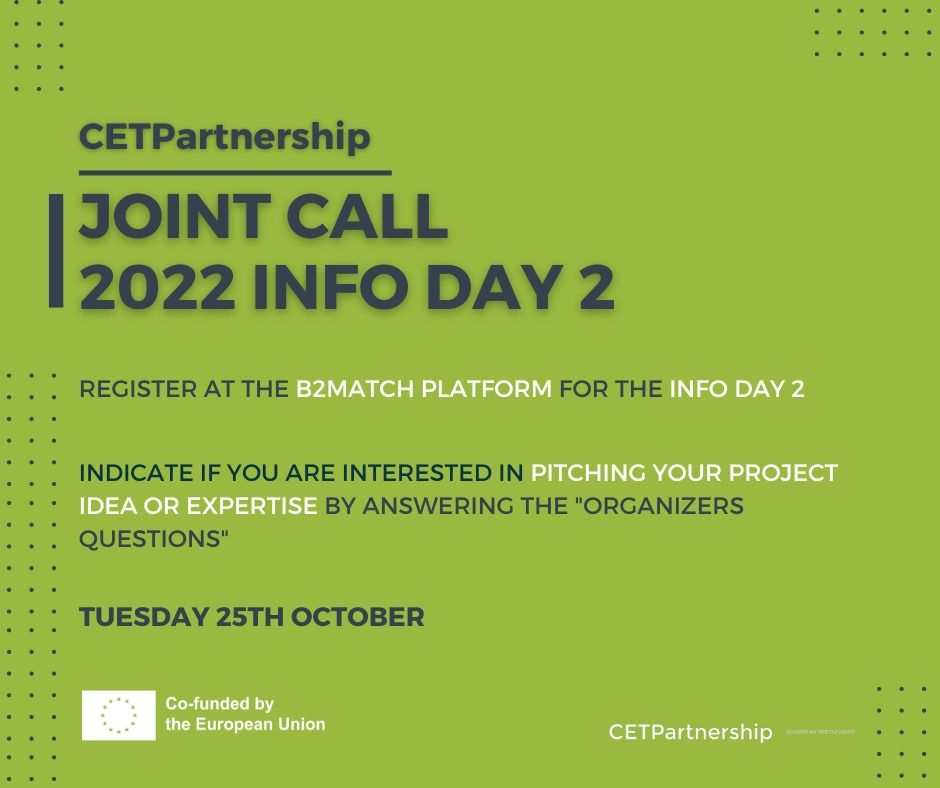 The CETPartnership Joint Call 2022 Info Day 2 is an opportunity to learn more about the open call, the application process, and the next steps. Selected participants will also get to pitch their project idea or expertise to find the missing partners or a consortium. If you want to present your project concept or area of expertise at Info Day 2, please state this during registration for the event.
Registration for the Info Day 2 is done at the B2match platform, where you include the Info Day 2 event in your Agenda.