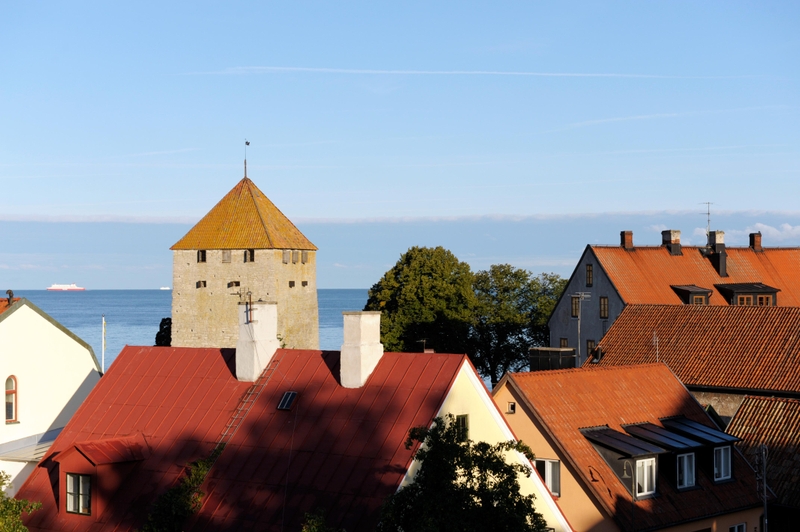 Joint PhD & Researcher Mobility Conference 2023
On 27–28 September 2023, Nordic Energy Research for the first time organizes the Joint PhD & Researcher Mobility Conference in Visby, Gotland, Sweden. Sign up for the conference here City…
On 27–28 September 2023, Nordic Energy Research for the first time organizes the Joint PhD & Researcher Mobility Conference in Visby, Gotland, Sweden.
Sign up for the conference here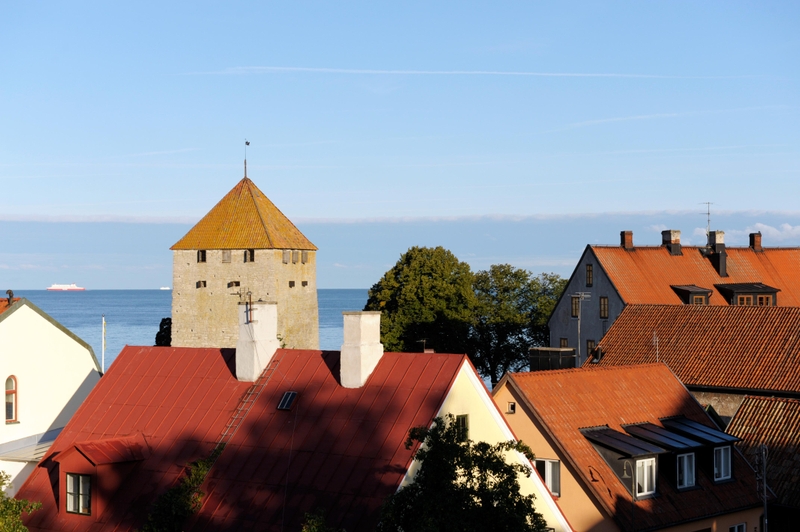 Nordic Energy Research invites researchers and PhD students from the two programmes Nordic or Nordic-Baltic PhD and Researcher Mobility Programme and Joint Baltic-Nordic Energy Research Programme to a two-day conference. The aim of the conference is:
to discuss the value of Nordic-Baltic research co-operation,
to share experiences with the engagement in the research programmes, and
to improve competencies within research dissemination for the broader public in society.
Additionally, the conference is a great opportunity for networking with fellow Nordic and Baltic researchers and PhD students.
Furthermore, an award ceremony will be held in connection with the conference, where the winner of the Nordic Energy Challenge 2023 will be announced.
Nordic Energy Research will provide financial contributions (2 000 NOK) to each participant affiliated with ended and ongoing research projects, to cover transport and accommodation costs. The financial contribution will be transferred to the associated research project. Therefore, please note the importance of filling in the affiliated research project when registering for the conference.
See the conference programme below.
Programme
On 26 September, early arrivers will have the opportunity of a reception and mingle at the conference venue, at Scandic Visby.
Location: Scandic Visby, Färjeleden 3621 58 Visby
Meeting Room: "Loftet"
Wednesday, 27 September
Day I: Nordic Energy Research Symposium (Joint session)
Morning Session: Enhancing Collaboration and Communication
Moderator: Kevin Johnsen
09:00
Welcome by Klaus Skytte, CEO of Nordic Energy Research
09:15
The Value of Joint Nordic/Regional Research by Kristin Andersen, Special Adviser, NordForsk
09:40
Tips and Insights for Effective Outreach by Maria Eklöf, Head of Communications and Elina Sjölinder, Communications Adviser, Nordic Energy Research
10:00
Coffee break
10:15
Breakout session – interactive dialogue
Group 1: Exploring the Significance of Nordic/Baltic Energy Research
Group 2: Communicating Complex Ideas Simply
12:00
Lunch break
Afternoon Session – Sharing Insights and Future Directions (two separate sessions)
Session I: The Nordic-Baltic PhD and Researcher Mobility Programme
Moderator: Kevin Johnsen
13:00
Spotlight on Projects
Brief Project Presentations (5 minutes each)
13:50
Advancing Safety and Innovation in energy projects
14:15
Coffee break
14:30
Collaborative Reflection: Group Work Sessions
Sharing Nordic-Baltic PhD Exchange and Researcher Networking Experiences
Plenum discussion
15:30
Looking Ahead: Future PhD and Researcher Mobility Programmes
Introduction to New Researcher and PhD Mobility & Networking Programme by Maj Dang Trong, Senior Adviser, Nordic Energy Research
Networking and Event Support by Ditte Stiler, Higher Executive Adviser, Nordic Energy Research
Session II: The Nordic-Baltic cooperation programme
Moderator: Klaus Skytte
13:00
Presentation of Programme Evaluation and Thematic Topics by Ole Aune Ødegaard, Adviser, Nordic Energy Research
13:15
Group Work I: Research at the Centre of the Geopolitical Agenda

Topic 1: How has your project been impacted by recent geopolitical shifts in energy policies over the past few years?
Topic 2: Did variations in the partner country's circumstances have any influence on your research?
Topic 3. Could you share your insights and experiences regarding the dissemination of your research within your own country?
14:15
Coffee break
14:30
Group Work II:  The Value of Nordic-Baltic Cooperation Programme
Topic 1: Could you describe your experience in coordinating a Baltic Nordic Consortia?
Topic 2: How do you believe we can enhance the creation of Baltic Nordic synergies?
Topic 3: Are there any specific recommendations you would like to share for the future?
Topic 4:  What are the key advantages of the program from your perspective?
15:30
The Future perspective for Nordic-Baltic Cooperation
Evening programme
16:00
Award ceremony – announcement of the winner of the Nordic Energy Challenge 2023.
19:00
Joint dinner
Joda Bar & Kök at Skeppsbron 24, Visby
Thursday, 28 September
Day II: Nordic-Baltic Energy Policy Insights & Field Experience
Morning Session: Understanding Energy Dynamics
Moderator: Kevin Johnsen
09:30
Nordic-Baltic Energy Supply situation by Jussi Närhi, Fingrid
10:00
Safeguarding Our Energy Backbone: Policy Focus on Baltic Sea Region Infrastructure Security by Izabela Surwillo, DIIS
10:30
One-on-One Reflections on Energy Security, Equity and Acceptance in Energy Transition
11:00
Lunch break
Afternoon Session: Field Excursion
Visit at Biogas Gotland
11:45
Discovering Local Energy Initiatives
14:30
Farewell
(Bus to airport and Visby city)