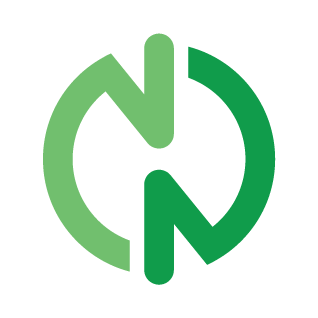 EVENT: Negative CO2 – Making Sweden carbon negative by 2045
This Nordic Energy Research (NER) event, organised by Bellona and the Moderate Party of Sweden, will give the opportunity to discuss policies and technologies needed to develop and implement carbon…
This Nordic Energy Research (NER) event, organised by Bellona and the Moderate Party of Sweden, will give the opportunity to discuss policies and technologies needed to develop and implement carbon negative solutions in Sweden, the Nordic countries, and the rest of Europe.
In its 2017 climate strategy, Sweden's Cross-Party Committee on Environmental Objectives states that Sweden will in fact reduce CO2 from the atmosphere after 2045, and thus become carbon negative. The strategy, however, leaves open how this goal is to be met.
Of the several methods to subtract CO2 from the atmosphere, Bio-CCS, the usage of biomass feedstock and subsequent capture and storage of the CO2, is one of the most cost effective and efficient. A promising CO2 capture technology researched in one of the flagship projects of NER is Chemical-Looping Combustion (CLC).
Norway has made big strides in the development of a viable CCS infrastructure over the past 20 years. Cooperation between the Nordic countries will be essential for the success of the NER project and a Nordic CCS infrastructure. How can we ensure that meaningful steps will be taken to develop and deploy a Nordic CCS infrastructure in order to make Sweden carbon negative by 2045?
Date and time:  15 June 2017, 12:45 – 15:30
Venue:    The Parliament of Sweden, Stockholm, Side entrance from Riksplan, Norrbro , Mittpoolen 12:45-13:30  Registration and security checks at entrance of the Parliament (Norrbro 1B)
---
13:30-13:35 Welcome  Jonas Jacobsson Gjörtler, MP, the Moderate Party of Sweden
13:35-13:45 Research on CCS in the Nordic countries Svend Søyland, Senior Adviser, Nordic Energy Research
13:45-13:55 How to deploy CCS in Northern Europe and enable negative CO2 emissions, Frederic Hauge, Founder and President, Bellona 
13:55- 14:05 Sweden's climate framework and the need for negative emissions, Johan Hultberg, MP, the Moderate Party of Sweden
14:05-14:20 Panel Debate: The need for carbon negative solutions Moderated by: Jonas Helseth, Director, Bellona Europa
Elisabeth Undén, The Green Party, Gothenburg Municipality
Johan Hultberg, MP, The Moderate Party of Sweden
Mathias Fridahl, Analyst Climate Policy, FORES
 14:20-14:30 Coffee break
14:30-14:40 Gassnova's role in the deployment of CCS, Trude Sundset, Director, Gassnova
14:40-14:50 CCS and CCU inevitable for cement industry, Stefan Sandelin, R&D Manager, Cementa
14:50-15:00 CCS and negative emissions from the waste incineration, Jannicke Gerner Bjerkås, Chief     of Staff, Klemetsrudanlegget AS
15:00-15:15 Panel Debate: How can we deliver carbon negative solutions in the Nordics? Moderated by: Keith Whiriskey, Policy Manager Climate, Bellona Europa
Trude Sundseth, Director, Gassnova
Anders Lyngfelt, Project Leader, NER "CO2 Negative Project", Chalmers University
Antti Arasto, Research Manager Liquid Biofuels, VTT