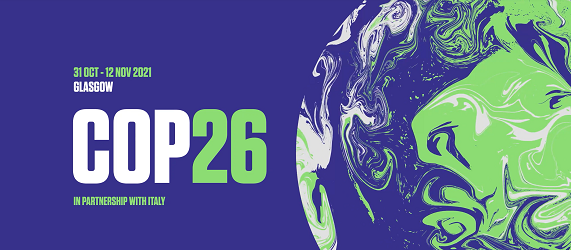 Nordic Energy Research arranges five hybrid events at COP26
By participating in COP26, Nordic Energy Research wishes to present inspiring answers to climate questions, create a strong platform for dialogue, networking, and promote collaboration within the Nordics as well…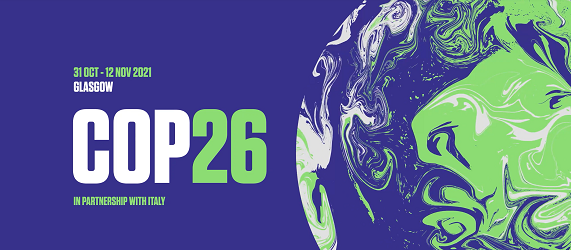 The Nordic countries have ambitious decarbonization goals and want to become the most sustainable and integrated region in the world by 2030. To reach this goal, the energy sector plays a crucial part.
"In terms of energy production and consumption, the Nordic cooperation is unique, and something that Nordic Energy Research takes active part in. By participating in COP26 – the world's largest showcase – Nordic Energy Research wishes to present inspiring answers to climate questions, create a strong platform for dialogue, knowledge sharing, and networking, and promote collaboration and joint action within the Nordics as well as globally," says Klaus Skytte, CEO of Nordic Energy Research.
In accordance with the Nordic vision of international outreach, Nordic Energy Research has invited key stakeholders to our five COP26 events. They will discuss how to solve the climate crisis and achieve carbon neutrality, by means of "in real life" results and efforts from the Nordic region. Each event will show recently published reports and ongoing projects that Nordic Energy Research is involved in.
Our events – Monday, November 8
1. Nordic Sustainable Aviation – skymiles ahead? at 09.15 am–10.00 am (GMT).
Can one region influence the global aviation industry? Experts will discuss environmentally and socially sustainable flying, in relation to research, policy, innovation, and action, followed by Q&A. Read more here.
2. Fit for 2055? En route to decarbonizing the maritime sector at 10.30 am–11.15 am (GMT)
Unless shipowners act now in terms of both ship types and fuels, their global share of emissions will rise. At this event, we get to hear about measures to steer away from greenhouse gas and towards carbon neutrality. Read more here.
3. Global and Nordic Scenarios and Global Clean Energy Technology Progress – does it match up? at 03.15 pm–04.00 pm (GMT)
The Nordic Clean Energy Scenarios describe three possible pathways to meet the Nordic countries' joint ambition of becoming carbon-neutral by 2050. Read more here.
4. Capturing a Golden Opportunity at 04.15 pm–05.00 pm (GMT)
The event will showcase the opportunities that exist for knowledge sharing and collaboration across the Nordic countries and Scotland on CCS, drawing upon decades of respective experience at the leading edge of the global energy sector to accelerate the transition to net zero. Read more here.
5. Wind Win – Communities & Conservation at 05.15 pm–06.00 pm (GMT)
Is it possible to conserve nature while engaging local communities? The Nordics and their neighbours will exemplify how offshore wind projects could support biodiversity on the one hand and be supported by society on the other. Read more here.
The five events are so called hybrid events, as they take place on different locations simultaneously – the Nordic pavilion in Glasgow, the Nordic COP26 Hub in Helsinki, and participants attending online. You can see the events on site in Glasgow or Helsinki, but also follow them remotely. In other words, Nordic Energy Research welcomes you to engage in the discussions about climate solutions and challenges regardless of your whereabouts. Moreover, you may join in on the conversation on Twitter via #ChoosingGreen and #NordicSolutions.
More information here
Facebook event here
When
Monday, November 8, between 09.15 am and 06.00 pm (GMT)
Where
Glasgow – the Nordic pavilion, SEC Centre, Hall 4, Exhibition Way
Helsinki – the Nordic COP26 Hub, Nordic Culture Point, Kaisaniemenkatu 9
Watch the event online