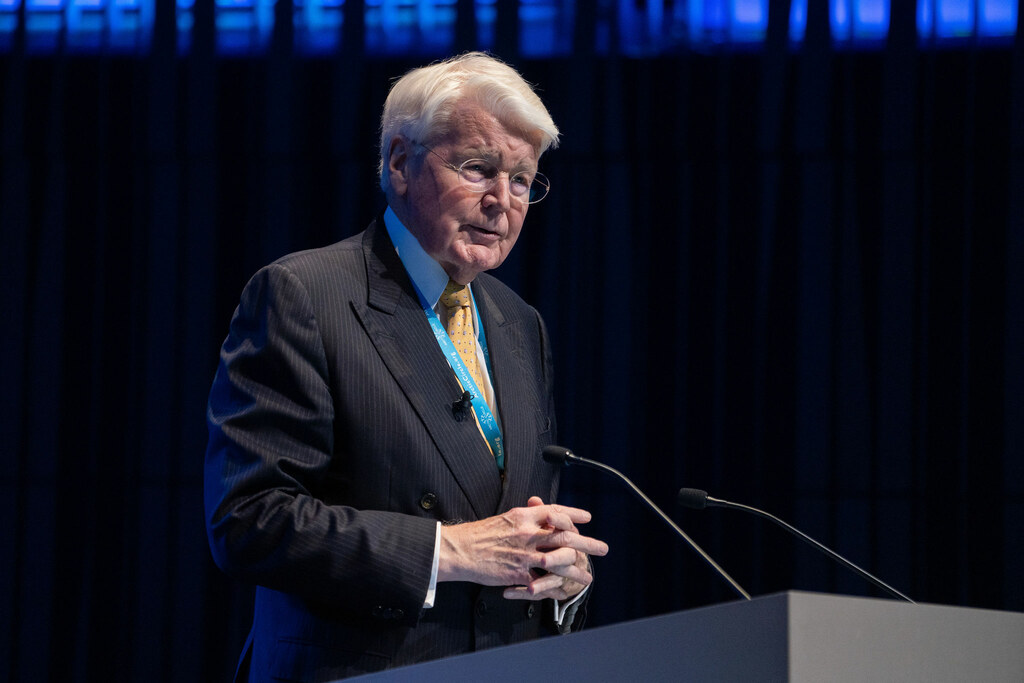 Successful sessions at Arctic Circle Assembly
On 19–21 October, the Arctic Circle Assembly was held in Reykjavík, Iceland. Nordic Energy Research participated on-site in Harpa Concert Hall and Conference Centre, co-organizing two sessions on 20 October…
On 19–21 October, the Arctic Circle Assembly was held in Reykjavík, Iceland. Nordic Energy Research participated on-site in Harpa Concert Hall and Conference Centre, co-organizing two sessions on 20 October in close cooperation with Arctic Circle, the Scottish Government, the Government of Greenland, the Government of Iceland, and the Government of the Faroe Islands.
During the sessions, it was evident that there is a strong support for further cooperation in the energy sector, both within the Nordic region and beyond.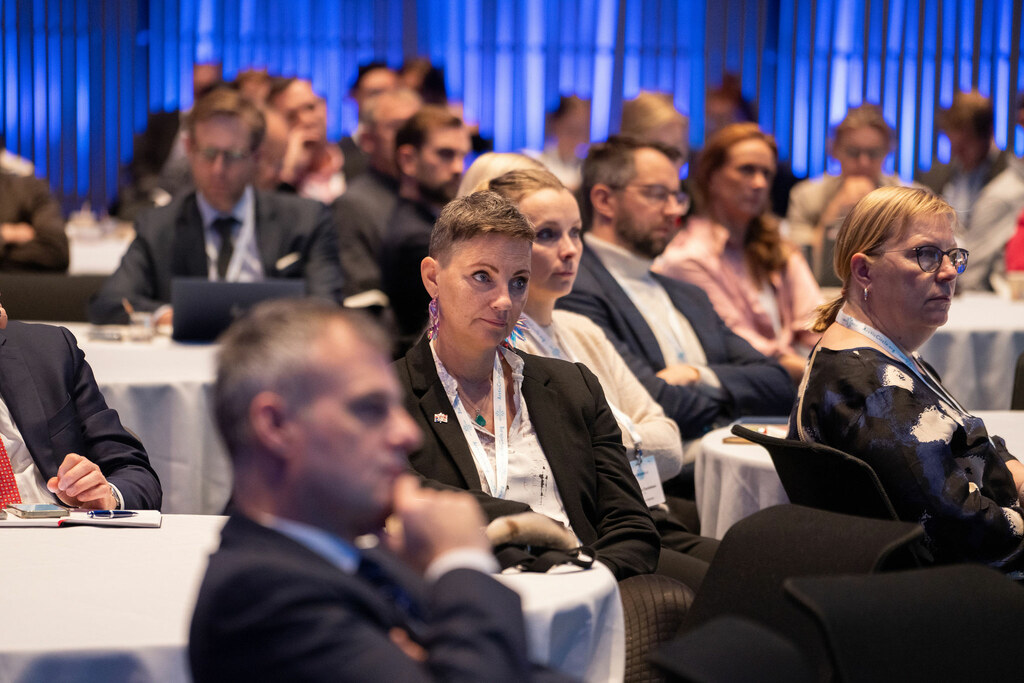 Offshore Wind Energy in the North Atlantic
The first session was on the topic of offshore wind power in the North Atlantic, with speakers Michelle Quinn, Director of Offshore Wind at the Scottish Government, Unnur María Þorvaldsdóttir, Executive Director Wind Development at Landsvirkjun, Astrid Bratli, Adviser at Nordic Energy Research, and Kári Mannbjørn Mortensen, Head of Energy Department at the Environment Agency in the Faroe Islands​.
After an opening of the session by Rasmus Wendt, Chief Growth Officer at NunaGreen in Greenland, Quinn elaborated on the opportunities ahead on Scotland's offshore wind journey. She explained that Scotland has a wealth of pioneering expertise to share with international partners and that collaboration and strategic partnerships will be key in the future.
"By working, learning, and growing together, we create shared success," according to Quinn.
This emphasis on knowledge sharing and collaboration was well aligned with what Þorvaldsdóttir called attention to in her presentation – namely that Iceland has just started their journey with onshore wind and that they follow closely the ongoing development in the world, which holds great potential.
As such, the session provided a practical example of how international cooperation can take shape and efficiently contribute in meeting future energy needs.
Furthermore, Bratli held a presentation on Nordic Energy Research's report Coexistence and nature-inclusive design in Nordic offshore wind farms. This report is highly relevant as the issue of priotizing biodiversity and avoiding conflict with local communities when developing offshore wind power is a priority expressed by the Nordic Council's Sustainability Committee. Several of the Nordic countries are currently exploring the possibility of building offshore wind power in order to accelerate the transition from fossil fuel dependency to renewable energy.
"The Nordic Region must take a leading role in expanding offshore wind power while safeguarding fisheries and nature," says Ola Elvestuen, Chair of the Nordic Committee for Sustainability.
Access all presentations from Offshore Wind Energy in the North Atlantic here.
Building a North Atlantic Green Energy Hub
The second session addressed the building of a green energy hub in the North Atlantic. Speakers included Ólafur Ragnar Grímsson, Former President of Iceland and Chair of Arctic Circle, Karen Ellemann, Secretary General of the Nordic Council of Ministers, Gillian Martin, Minister for Energy and the Environment at the Scottish Government and Guðlaugur Þór Þórðarson, Minister of the Environment, Energy and Climate in Iceland.
Grímsson opened the session by highlighting how the North Atlantic part of the world sets a good example in the international green transition.
"Greenland, Faroe Islands, Iceland, Scotland, and Norway are the most advanced renewable energy multi-state territory in the world. It is the only part of the world where you have multiple countries having achieved such an extraordinary high number of renewable energy production. The interesting thing is their energy mix – hydropower, geothermal, wind power – they have all achieved this in different ways. That's what's interesting about this model. There is not a single approach but multiple venues that you can utilize to arrive at this destination," said Grímsson.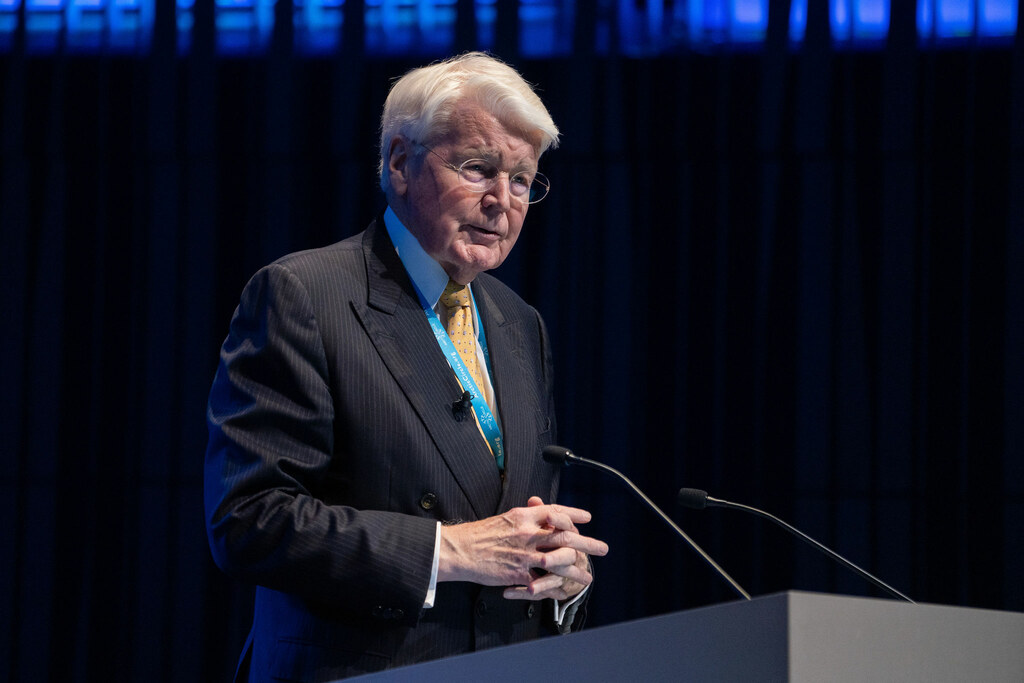 In that sense, Grímsson remarked that there already is a North Atlantic green energy hub, which we have to use efficiently.
"It is not a question of building it – it's already here. The question is how to use it. The climate change challenge is all about energy. Unless there is a fundamental global energy transition, we are not going to achieve it. My message here is very simple – I think we should create a structure of energy cooperation between all these countries – Greenland, Faroe Islands, Iceland, Norway, and Scotland – and jointly offer our achievements, knowledge, technology, and insights to the rest of the world," he said.
Following Grímsson's emphasis on the prioneering role played by energy strongholds in the Nordic countries, all ministers were in agreement of how important cooperation is for succeeding with the green energy transition. Ellemann supplemented this notion by tying in with the Nordic energy ministers' declaration issued two days earlier, which encourages further cooperation on offshore energy.
Nordic Energy Research would like to thank all participants and speakers for their engagement in the sessions. The great turnout as well as the insightful discussions on stage show how the activities in the energy sector hold a lot of promise in the strive for carbon neutrality.

Photo credit: Arctic Circle