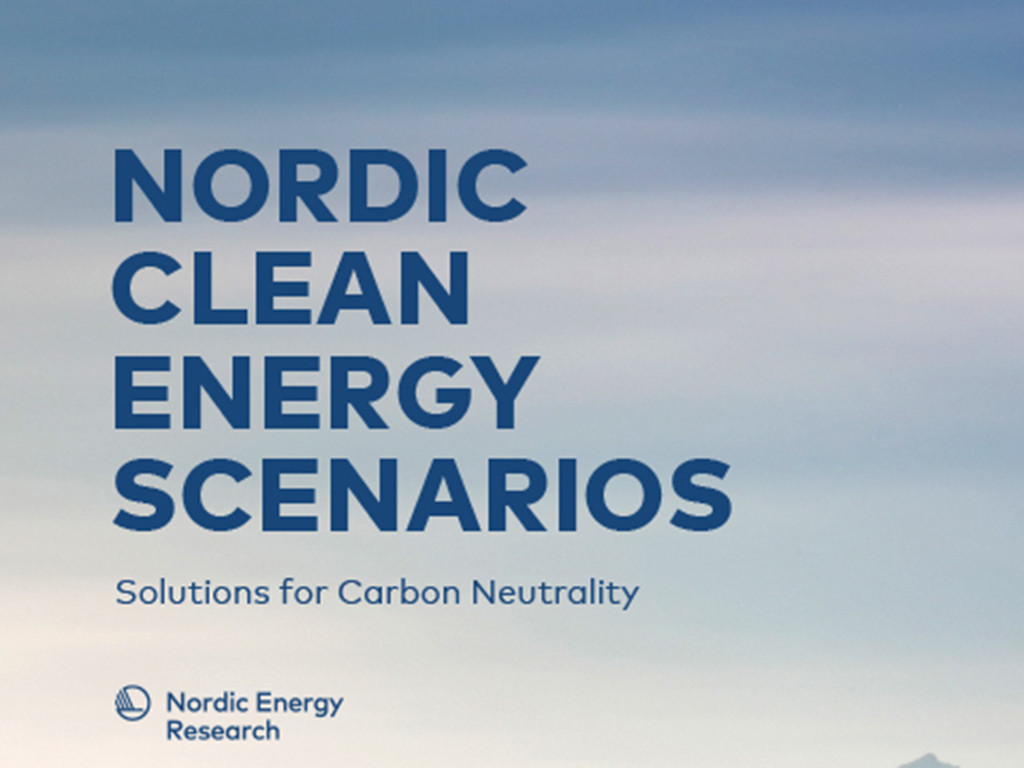 Upcoming presentation on Nordic Clean Energy Scenarios
On March 21st at 14:00–16:00 (CET), Nordic Energy Research's Senior Adviser Kevin Johnsen will present the report Nordic Clean Energy Scenarios at the seminar The Role of Electrification in Reaching…
On March 21st at 14:00–16:00 (CET), Nordic Energy Research's Senior Adviser Kevin Johnsen will present the report Nordic Clean Energy Scenarios at the seminar The Role of Electrification in Reaching Climate Targets: A Nordic Perspective. This event is an annual spring seminar organised by the Finnish Association of Energy Economists organizes.
This year, the seminar will be in the form of an international webinar, and the topic covers what role electrification will play in reaching climate targets, and what this implies for the Nordic power market.

Kevin Johnsen's presentation will focus on Nordic decarbonisation and the power sector. He is one of three experts sharing their views at the webinar. The other two experts are Petr Spodniak, Economist at Compass Lexecon, and Nikita Semkin, Manager at AFRY. Their respective presentations are based on the reports Enabling cost-efficient electrification in Finland and Impact of the carbon neutrality target on the power system.
By attending in the webinar, you will get the chance to ask questions and give comments.
Sign up for the webinar before March 17th.
The Zoom-link for the webinar will be sent to the registered participants on March 18th.