Energy Systems
How does the Nordic energy system look? What changes have they seen? This Category looks at energy consumption, primary energy supply, energy intensity, etc.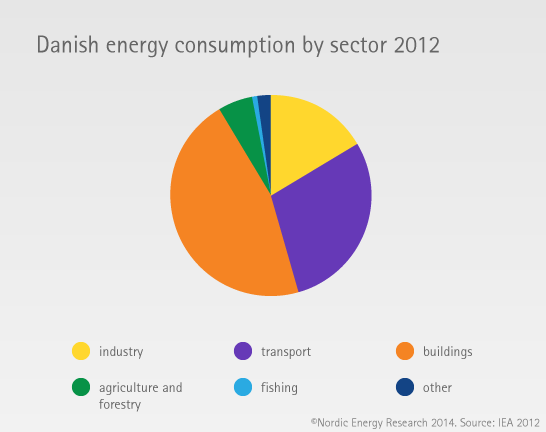 Denmark consumed 627 PJ of energy in total in 2010, accounting for about 15% of energy use in the Nordic countries. Almost half of all energy in Denmark is spent in buildings, two-thirds of which is used in residential buildings.
Compared to its Nordic neighbours, Denmark has relatively little energy-intensive industry. This is due in part to the country's lack of access to cheap energy resources, and results in very low energy consumption per capita. Denmark is also a pioneer in energy efficiency and has successfully decoupled GDP from energy use and GHG emissions.
Source: IEA