Institutions
Who funds energy research in the Nordic countries? This category looks at answers to this question.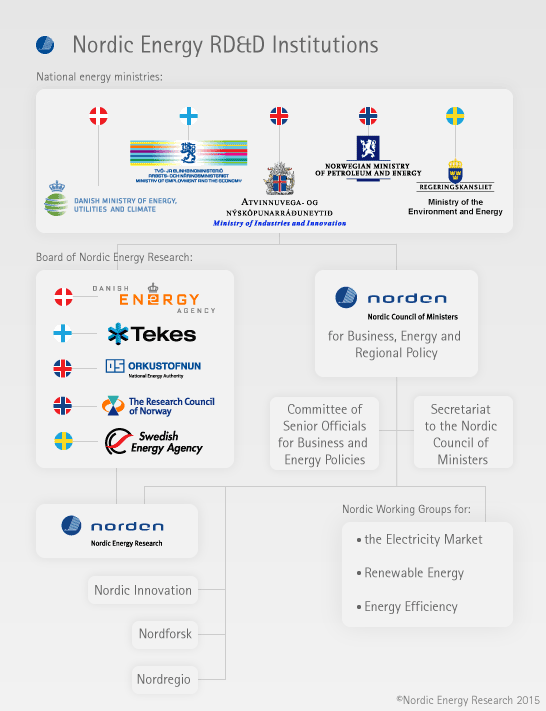 The Ministers of Energy for each of the Nordic countries meet annually to discuss energy policy in the region. This cooperation is organised through the Nordic Council of Ministers for Business, Energy and Regional Policy.
Policy cooperation is supported by analysis from the Nordic Working Groups. This work if steered by the Committee of Senior Officials for Energy Polices, consisting of representatives from the various national energy agencies and ministries.
Nordic research activities are coordinated by Nordic Energy Research. The Board of Nordic Energy Research is comprised of representatives from the various national research funding agencies. Financing for research projects is based on a common pot system, where contributions are based on GDP, while funding is distributed based project merit.