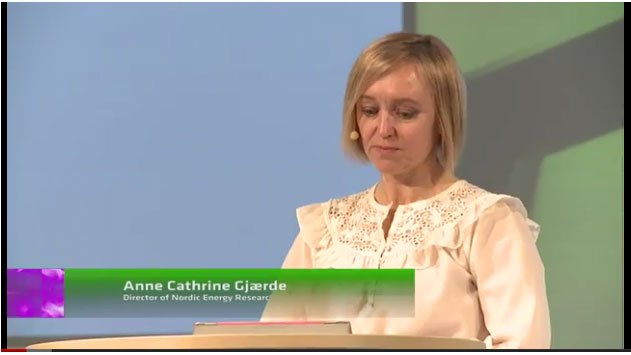 Presenting 3 solutions in 15 minutes
Director Anne Cathrine Gjærde of Nordic Energy Research gave a presentation during the Technoport Summit. The talk was on solving 3 global challenges. Many of the topics covered at Technoport can…
Director Anne Cathrine Gjærde of Nordic Energy Research gave a presentation during the Technoport Summit. The talk was on solving 3 global challenges. Many of the topics covered at Technoport can be closely related to research which is or has been funded by Nordic Energy Research.
Solving 3 Global Challenges in 15 minutes
In her speech Mrs. Gjærde said:
"In meeting the grand challenges, and in seizing the opportunity to forge a green economy, energy plays a vital role. Without clean energy and lack of new and better green energy technologies our economies will remain on the wrong path, the cost of growth to large, and in the end prevent the necessary transition towards sustainable energy system.
The necessary transition is in itself faced by a threefold challenge: Environment, Economic growth, and Energy security. The Nordic region has already proved it is doable. We shall not rest our laurels, but continue to develop this positive way of green growth."