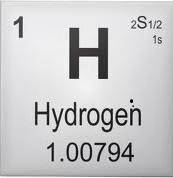 Accelerating market introduction of hydrogen cars
On November 9th, a memorandum of understanding was signed on the market introduction of fuel cell electric vehicles and hydrogen refuel infrastructure during the period 2014-2017.  The memorandum is an…
On November 9th, a memorandum of understanding was signed on the market introduction of fuel cell electric vehicles and hydrogen refuel infrastructure during the period 2014-2017.  The memorandum is an important step towards making the Nordic countries among the first where hydrogen is introduced to the market.
The rich availability of renewable energy sources in the Nordic countries provides a strong case for sustainable hydrogen production which in turn could help storing and balancing higher shares of fluctuating renewable electricity in the Nordic power grids.
National network organizations within Iceland, Norway, Sweden and Denmark have actively worked for the establishment and planning of hydrogen refueling stations since 2006, under the Scandinavian Hydrogen Highway Partnership(SHHP).
There has already been a substantial development of the fuel cell electric vehicles and a significant development in infrastructure. This Memorandum of Understanding could be a further catalyst for the dialog between public and private stakeholder in the Nordic countries on securing relevant financing and support mechanisms for accelerating the market introduction. This could prove to be an important tool for meeting the Nordic long term targets for sustainable transport.
Joint pursuit of introduction of FCEVs and establishment of hydrogen infrastructure in the Nordic countries starting around year 2014 to 2017The MoU partners will specifically endeavor to cooperate on:
Advocating for establishment of necessary public financing and support mechanisms for the FCEVs and the hydrogen infrastructure
Engagement of key national dealerships of the car manufacturers
Engagement of key national energy and infrastructure companies
The car manufacturers will endeavor for a market launch of the FCEVs in 2015 or later provided that sufficient Infrastructure has been introduced
The Infrastructure Companies will endeavor to introduce the hydrogen infrastructure starting around year 2014 to 2017
The efforts of the Parties are subject to establishment of public financing and support mechanisms for the FCEVs and the hydrogen infrastructure