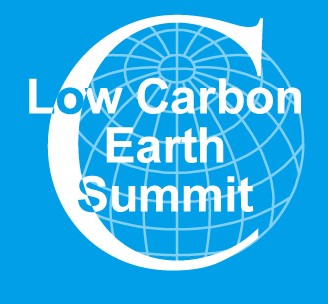 Anne Cathrine Gjærde speaks at the world's largest low carbon conference
Anne Cathrine Gjærde, director of Nordic Energy Research, is one of the speakers at Low Carbon Earth Summit in China. The conference starts the 19th of October and ends one…
Anne Cathrine Gjærde, director of Nordic Energy Research, is one of the speakers at Low Carbon Earth Summit in China. The conference starts the 19th of October and ends one week later, the 26th of October. Anne Cathrine will speak under the section of bioeconomy.
Low Carbon Earth Summit is the world's largest conference on bioenergy with more than 10 000 registered participants, over 500 sessions covering current topics and issues related to climate changes and more than 3000 oral presentations from world leaders covering politics, economy, environment protection, clean and sustainable energy, industry, agriculture, business and many more.
This is the first Annual Low Carbon Earth Summit with the theme "Leading the Green Economy, Returning to Harmony with Nature" and it is organized by Dalian BIT Conferences, Inc. and China Council of Promotion of International Trade-Dalian Chamber. It will be held at the World Exposition Center in Dalian, China.