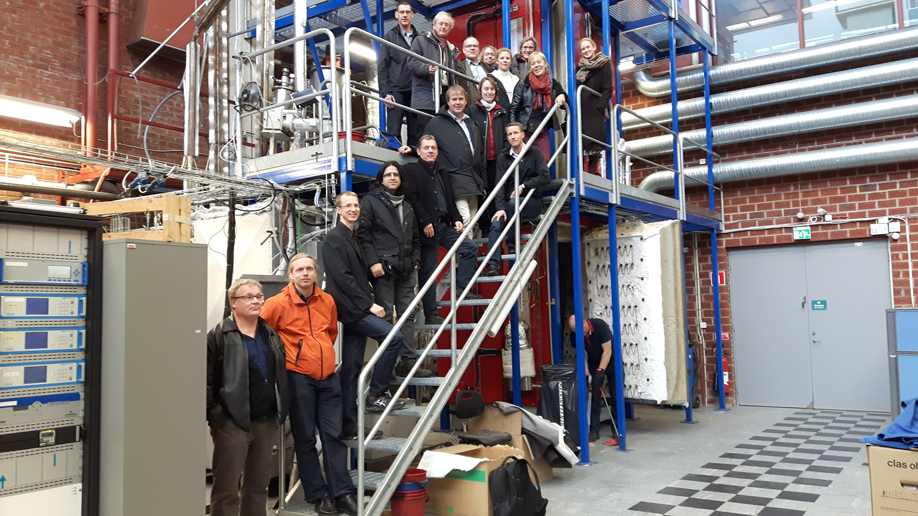 Another flagship has set sail
Removing CO2 from the atmosphere is the aim of this research voyage. The dire consequences of extracting carbon-containing fossil fuels and emitting carbon dioxide (CO2) into the atmosphere are well known…
Removing CO2 from the atmosphere is the aim of this research voyage.
The dire consequences of extracting carbon-containing fossil fuels and emitting carbon dioxide (CO2) into the atmosphere are well known. Less well known is the possibility to do the opposite, i.e. taking carbon dioxide from the atmosphere and putting it back into the ground. When biomass is burned, the CO2 taken up from the atmosphere is released, but if CO2 from burning biomass is instead captured and stored, the result will be a net decrease of CO2 in the atmosphere, i.e. negative emissions. The Nordic countries have the potential to put such a vision into reality and thereby meet the ambitious targets for reduction of greenhouse gas emissions.
"Negative CO2" is the name of a new research project that will explore the technology and business potential of Carbon Capturing and Storing (CCS) technology for biomass energy plants. The most experienced knowledge partners have allied to develop efficient and affordable technology that can put this vision into reality. This is one out of three projects for which the Nordic Council of Ministers has granted funding for the period of 2016-2019.
All partners met for the project kickoff at Chalmers, Göteborg, Sweden, on November 25 for sharing existing knowledge and plan the work to be done, including laboratory tests and considering materials, temperature, type of reactors and a serial of other practical questions to prepare for a demonstration plant.
The partners involved are as follows: Chalmers University of Technology (Chalmers), The Bellona Foundation (Bellona), Sibelco Nordic AB (Sibelco), SINTEF Energy Research (SINTEF ER), SINTEF Materials and Chemistry (SINTEF MC), VTT Technical Research Centre of Finland Ltd (VTT), Åbo Akademi University (Åbo Akademi).