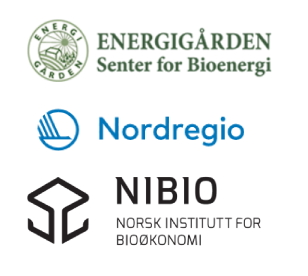 EVENT: Sustainable Bioenergy Development – One Size Does Not Fit All
One-day seminar at The House of Literature, Oslo, 22 June 2017 To register, please contact: pamelding@energigarden.no before June 16th. Since 2014, the research project TRIBORN (Securing triple bottom line outcomes from…
One-day seminar at The House of Literature, Oslo, 22 June 2017
To register, please contact: pamelding@energigarden.no before June 16th.
Since 2014, the research project TRIBORN (Securing triple bottom line outcomes from bioenergy innovation in rural Norway) has investigated how to increase the production of bioenergy in ways that promote sustainable development in rural areas.
Based on comparative case studies with user participation in Norway, Sweden, Finland, and Italy, the project has aimed to identify drivers and obstacles to sustainable bioenergy innovation in rural areas and how to facilitate the design of innovation systems that produce Triple Bottom Line (TBL) (economic, social, environmental) benefits, and promote the achievement of national bioenergy targets. TBL in this project includes: energy security and energy flexibility in rural areas; development of rural economies and rural communities; political legitimacy and conflict resolution; sustainable use of biological resources and the landscape including ecosystem services; increased production of renewable energy; reduction of climate gas emissions. The overall question has been: how should systems and strategies for bioenergy innovation be designed to promote Triple Bottom Line benefits in rural areas and to promote the achievement of national bioenergy targets?
On June 22nd we are organizing a final one-day seminar where we will discuss our research results and their potential implications. The venue is The House of Literature, in the center of Oslo. The morning session will include reporting from the TRIBORN project as well as inputs from related research. The afternoon will be more policy orientated and include a panel of officials and politicians to discuss the TRIBORN policy brief.
More information: