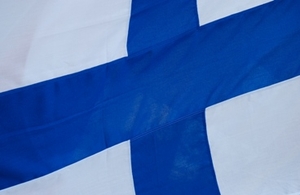 Finnish presidency of the Nordic region 2011
Finland holds the Presidency of the Nordic Council of Ministers in 2011. The Presidency's number one theme will be comprehensive management of climate change. The aim is to improve the…
Finland holds the Presidency of the Nordic Council of Ministers in 2011. The Presidency's number one theme will be comprehensive management of climate change. The aim is to improve the Nordic countries' role as a strong and unified player in climate issues. With the programme, Finland will focus on three priority areas: management of climate change, consolidation of the Nordic globalisation initiatives, and status of grassroots action as the cornerstone of Nordic cooperation.
Due to the presidency, there will be a lunch event at the Finnish embassy in Oslo the 30th of March. Lise Jørstad, Deputy Director of Nordic Energy Research, will present one of the the globalisation initiatives, the Top-level Research Initative.
Registration no later than 25 March to the Finnish embassy/ Maarit P. Vallevik, e-mail: maarit.vallevik@formin.fi, or phone: +47 22 12 49 11.