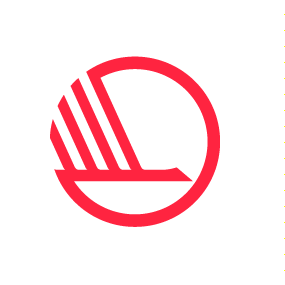 Focus on green transition in new Nordic energy co-operation program
The Nordic energy co-operation will have a strong focus on activities that support the green transition and the shift towards an economy based on sustainability and climate neutral energy. These…
The Nordic energy co-operation will have a strong focus on activities that support the green transition and the shift towards an economy based on sustainability and climate neutral energy. These are the contents of a new Nordic energy political co-operation program for 2022–2024.
The new co-operation program highlights seven areas of focus that will be prioritized in the upcoming years:
Green transition of the energy sector
Strengthened research co-operation
Electricity market co-operation
Energy efficiency
Co-operation in the EU and EEA
Social acceptance of energy installations
Green transition of the transport sector
All efforts within the co-operation program contribute to the fulfilment of the Nordic Vision targets. The goal of this vision is that the Nordic Region will be the most sustainable and integrated region in the world by 2030, in which the energy sector plays a crucial part.
"It is important that the Nordics maintain their successful energy co-operation. We are closely integrated in our electricity market system, which means that energy-political activities in one Nordic country have great implications for the others. Furthermore, we have a common energy agenda within the framework of EU and EEA, where the Nordic Region may play a pro-active role in relation to the European Green Deal," says Mika Lintilä, Minister of Economic Affairs in Finland and Chair of the Nordic Ministers of Energy.
Issues concerning the EU and EEA will continue to be a high priority in the Nordic energy co-operation. The energy co-operation program claims that collaboration and coordination increase the Nordic Region's possibilities to influence processes happening in the EU and EEA. The Nordics are at the forefront when it comes to sustainable energy solutions and have a lot to contribute at European level, even now that the countries are recovering from COVID-19.
Not only is Nordic electricity market co-operation central – sectoral integration is also addressed as an important part of the new co-operation program. The program claims that Nordic electricity production is well on its way of becoming carbon neutral. In the future, there will be an additional focus on sectors where reducing CO2 emissions is more challenging, such as transport, industry, and heating.
"Co-operation in the energy sector is essential in our efforts to achieve the goals of the Nordic Vision. The aim is climate neutral energy production in the Nordics, but the co-operation is also very much about benefiting consumers. Security of supply and energy prices are areas in which Nordic co-operation works – areas that will be important in the future," says Paula Lehtomäki, Secretary General of the Nordic Council of Ministers.
Read the complete co-operation program here.