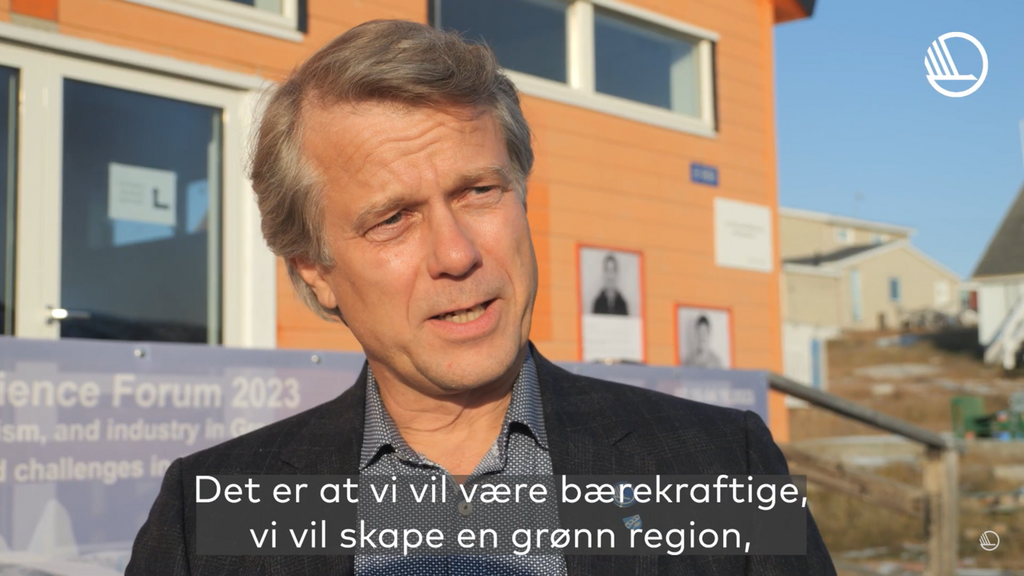 Green Energy Industry in Greenland
On 3 October, Klaus Skytte, CEO of Nordic Energy Research, participated in the event Green Energy Industry at Ilulissat Science Forum 2023 in Greenland, arranged by The Nordic Council of Ministers…
On 3 October, Klaus Skytte, CEO of Nordic Energy Research, participated in the event Green Energy Industry at Ilulissat Science Forum 2023 in Greenland, arranged by The Nordic Council of Ministers and The Nordic Council, the Royal Norwegian Embassy in Copenhagen, Avannaata municipality and Universitetet i Bergen (UiB).
The Green Energy Industry event explored the potential of Greenland as a new energy hub and the importance of new technologies, an efficient policy framework, and investment in Greenland in a time of rapid climate change. Skytte took part as a keynote speaker and panelist, presenting the Nordic Energy Trilemma and explaining why closer energy cooperation plays a crucial role in the green transition as well as how it can support the Nordic vision of becoming the world's most integrated and sustainable region.
Together with the other participants Christian Keldsen, Managing Director at Greenland Business Association, Nicolai Fossar Fabritius, Senior Partner and Founder of Anori, and Mårten Lunde, CEO of H2Carrier, Skytte discussed issues such as navigating the green energy landscape and production of renewables in Greenland, the future of Power-to-X, and green shipping.
"We in the Nordics want to be sustainable and create a green region, but we must make sure that this is done in a viable way. It has to be affordable for the Nordic citizens and we have to ensure a secure energy supply for everyone."

– Klaus Skytte