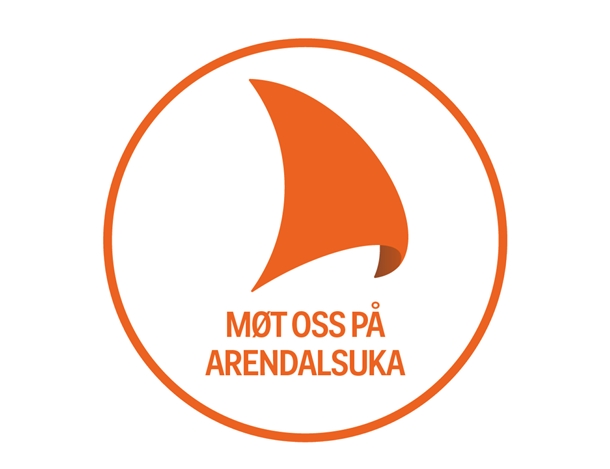 Nordic Energy Research at Arendal Week 2023
On 16 and 17 August, Nordic Energy Research arranges two events at Arendalsuka (Arendal Week), the largest political gathering in Norway. COO Kevin Johnsen and Adviser Astrid Bratli will attend the sessions in…
On 16 and 17 August, Nordic Energy Research arranges two events at Arendalsuka (Arendal Week), the largest political gathering in Norway. COO Kevin Johnsen and Adviser Astrid Bratli will attend the sessions in the Nordic Tent, where they will give and gain insight into Nordic co-operation in light of today's energy situation.
Please note that the events will be conducted in Scandinavian languages.

Wednesday 16 August at 10:00–10:45 (CEST)
"Kraftkrise – har Norden løsningene?"
The event "Energy crisis – do the Nordics have the solutions?" will build on experiences from the report The Nordic Energy Trilemma – Security of Supply, Prices and Just Transition.
For many years, the Nordics have benefited from relatively low electricity prices and a secure energy supply. Now however, prices are high and energy security is under pressure, at the same time as we are in the middle of the green transition. We need more renewable power, faster. What role does Nordic co-operation, expertise, and solutions play in the search for secure, affordable, and clean energy? Can we still achieve the climate goals and parallelly ensure a fair, green transition? What can we in Norway learn from other Nordic countries?
After a welcome by moderator Ruth Astrid Sæter, we will hear expert comments from Pablo Barrera, Chief Executive Officer at Haugaland Kraft, and Karen Ellemann, Secretary General of the Nordic Council of Ministers, followed by a panel debate with Einar Wilhelmsen, Vice Mayor for Finance in the City of Oslo, and Kathrine Tveiterås, Prorector at The Arctic University of Norway (UiT) and Deputy Chairperson at Troms Kraft, among others.
Check out the official eventpage here
Thursday 17 August at 13:00–13:45 (CEST)
"Sameksistens – samtalene vi må ta!"
The event "Coexistence – the talks we need to have!" is in part based on results from the report Coexistence and nature-inclusive design in Nordic offshore wind farms.
The energy transition in the Nordic region requires massive power development, and land and sea areas are both under pressure. At the same time, we must follow up the UN's new nature agreement, and population and not least indigenous groups must trust and support power development. What compromises must be made to ensure the development we know to be necessary? Do representatives of authorities, companies, and civil society tackle the uncomfortable conversations needed, at all levels, to get on the right track?
Moderator Ruth Astrid Sæter will give an introduction to the event, after which a panel debate will follow, with Karoline Andaur, CEO of WWF Norway, Åslaug Haga, Administrative Director at Fornybar Norge, Une Bastholm, Member of Parliament, the Norwegian Green Party, Aaja Chemnitz Larsen, member of the Danish Folketing for the Inuit Ataqatigiit, and Astrid Bergmål, State Secretary at the Ministry of Petroleum and Energy.
Check out the official eventpage here
If you wish to meet with Nordic Energy Research, please contact COO Kevin Johnsen.