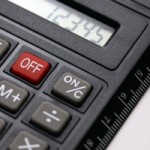 Calculating the cost of electric transport in the Nordic countries
All of the Nordic countries have taken steps to increase the use of environmentally friendly transport. As part of their policy different incentives have been put in place, however; they…
All of the Nordic countries have taken steps to increase the use of environmentally friendly transport. As part of their policy different incentives have been put in place, however; they are different on country and city level, they are fiscal and non-fiscal and some have worked well while others haven't.
It can also be difficult for the public and private players to understand what the incentives mean financially.
What was needed, and what the INTELECT project has a solution for, is an overview and a comparison of the incentives for electric transportation in all the Nordic countries, and an online calculator which can calculate the different benefits, including the total cost of ownership of an electric vehicle.