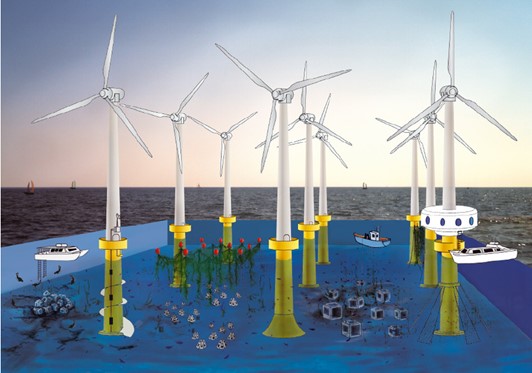 INVITATION TO TENDER: Co-existence and nature enhancement in Nordic offshore wind farms
Nordic Energy Research invites all interested parties to submit an offer for the tender Co-existence and nature enhancement in Nordic offshore wind farms. Denis & Malo Lacroix The objective is…
Nordic Energy Research invites all interested parties to submit an offer for the tender Co-existence and nature enhancement in Nordic offshore wind farms.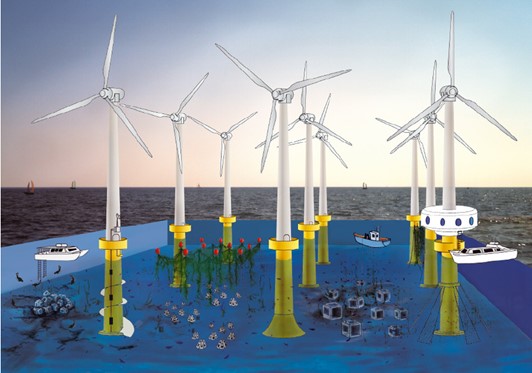 The objective is to investigate which tendering instruments and partnerships are needed to facilitate co-existence/nature enhancement in Nordic offshore wind farms (OWFs), with a view to assist governments in issuing substantive requirements for licensing and choice of locations.
Preliminary findings shall be presented at a meeting of Nordic energy ministers on the 24th of August 2022.
Marine spatial planning at sea basin-scale
The European Commission anticipates a twenty fold increase in Europe's offshore wind capacity to reach climate neutrality by 2050. The Nordic region will be key, since it is estimated that the North Sea can supply around 200 GW by 2050, and the Baltic Sea around 80 GW. Realising this ambition will create new challenges and opportunities for marine spatial planning.
In 2021, the Nordic Council of Ministers commissioned a study to gather good examples of co-existence between offshore wind farms (OWFs) and biodiversity. This resulted in the report Accommodating Biodiversity in Nordic Offshore Wind Projects, which emphasises that co-use/nature enhancement can be integrated into OWFs if properly planned via cross-sectoral stakeholder consultation.
Developing nature and the blue economy
In the Netherlands, it is a requirement in the licensing process that OWFs provide nature-enhancing solutions – the Rich North Sea and Flat Oyster Consortium are supporting this. Likewise, The North Sea Agreement exemplifies that cross-sectoral consultation between government, business, NGOs and civil society is crucial to identify opportunities and risks related to co-use of the sea space. Using OWFs for active biodiversity restoration is yet to be a major focus area in other parts of the North or Baltic Seas.
Three key questions are highlighted:
1) Could a similar licensing requirement to the Dutch example be implemented in a Nordic context?
2) How should a market dialogue take place, such that a site-specific approach is followed before new OWFs are tendered, or a course is set for co-use in tendered and built OWFs?
3) To what extent would a sea basin-wide "area passport" add value for marine spatial planners?
Submission deadline is 3 May 2022, at 13.00 CET.