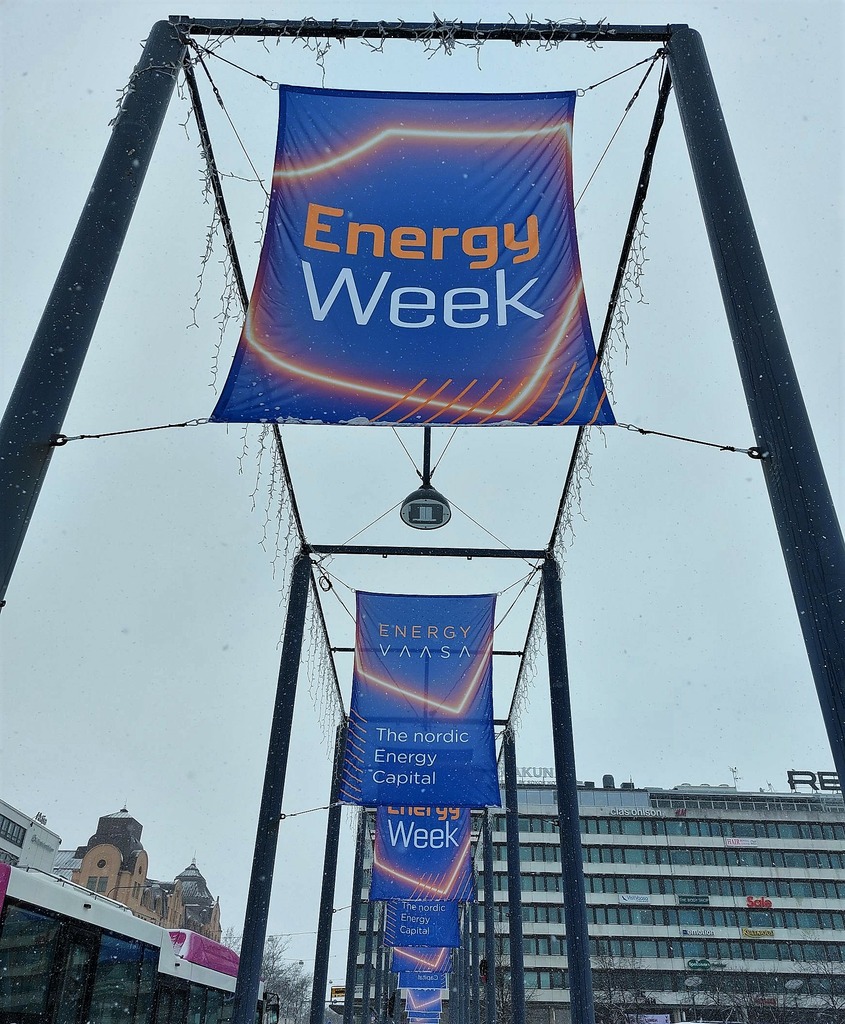 More than 300 sign-ups to Nordic Energy Research's Energy Week event
On 22 March, Nordic Energy Research attended the annual Energy Week in Vaasa, Finland. Located in the City Hall of Vaasa, energy enthusiasts across different fields of the sector as…
On 22 March, Nordic Energy Research attended the annual Energy Week in Vaasa, Finland. Located in the City Hall of Vaasa, energy enthusiasts across different fields of the sector as well as parts of the world came together to network, share knowledge, get inspired, and do business.
Nordic Energy Research organized the seminar Clean energy choices for reaching a resilient and carbon neutral Nordic region, which was part of the theme of the day – Wind and Renewable Energy. Other subjects explored during Vaasa Energy Week, which took place from 20 to 24 March, included digitalization, circular economy, innovation, batteries and storage, and smart cities of the future.
With a great turnout of more than 300 registered for Nordic Energy Research's seminar, the discussions on-site evoked practical and bright comments on pathways for a fair and swift energy transition.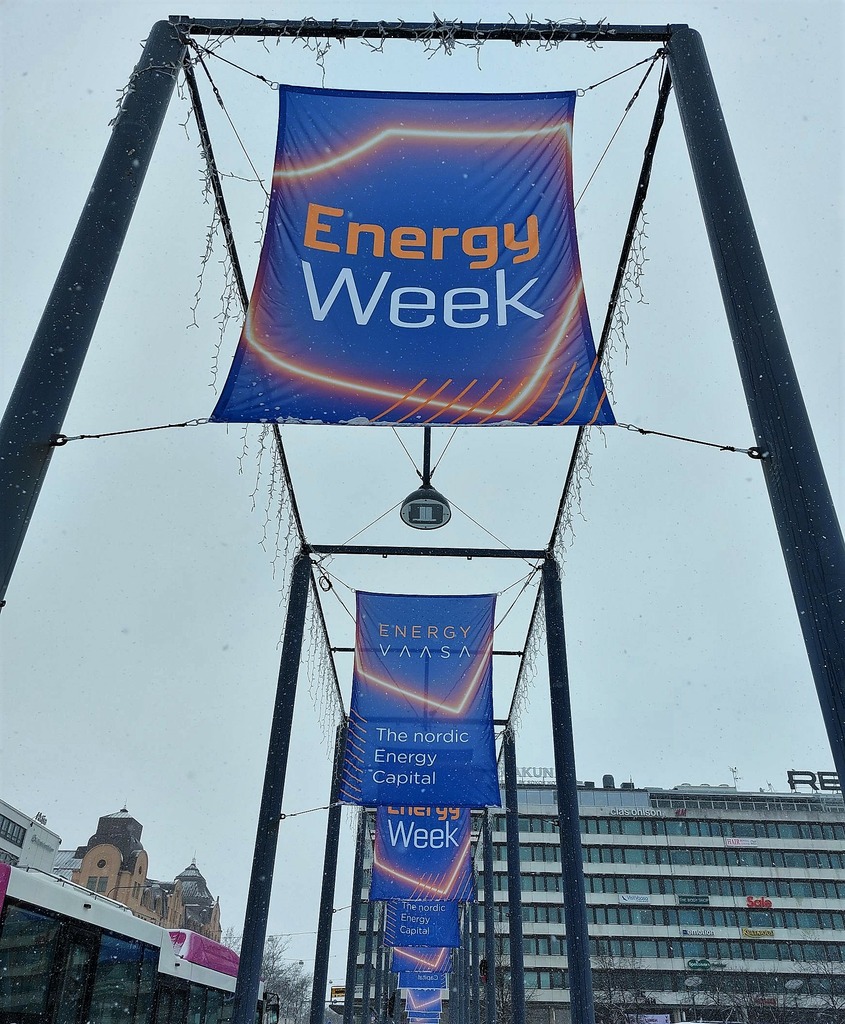 Nordic Energy Research as a catalyst for intensified Nordic collaboration
Helena Sarén, Board Member of Nordic Energy Research and Head of Zero Carbon Future Emission at Business Finland, moderated the seminar. Klaus Skytte, CEO of Nordic Energy Research, introduced the seminar topics and exemplified Nordic Energy Research activities, which lately have been defined by the energy crisis.
"If we look at crises in the past, we can see that Nordic solutions have sprung up from previous difficulties. Instead of being blinded in such dark times, it is possible to grow from such experiences," says Klaus.
The introduction was followed by three presentations from speakers with different perspectives on how to achieve an affordable, sustainable, and secure just transition.
Bálint Menyhért, Research Economist at the European Commission, provided an economic view on the energy crisis. He showcased main patterns of inflation across the Nordic and Baltic countries, structures of households' consumption expenditures, potential effects of inflation on the social situation, and expectations on energy poverty with regards to behavioural changes. Based on these study results, Bálint concluded with policy recommendations to ensure stronger energy co-operation for all Nordic and Baltic households.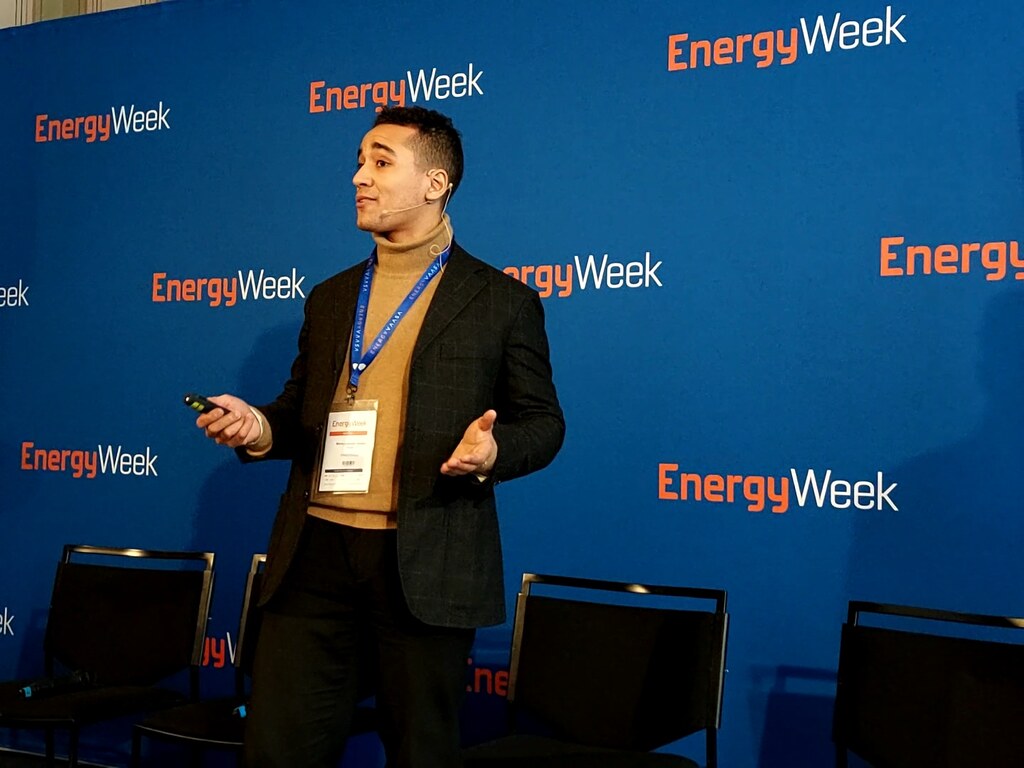 Marton Leander Vølstad, Adviser at Nordic Energy Research, presented the report The Nordic Energy Trilemma – Security of Supply, Prices and the Just Transition, which has identified a "perfect storm" of drivers leading to higher energy prices, and reviewed preparedness measures and responses to the energy crisis among the Nordic countries. By way of risk assessment and gap-analysis, the report proposes actions to make sure that our societies can manage future energy crises.
According to Marton, the most important measures today are 1) quicker permitting processes to build infrastructure for renewable energy, and 2) public acceptance. These measures may be realized by learning from other industries and regions.
Launch of Coexistence and nature-inclusive design in Nordic offshore wind farms
The third and final presentation was the launch of Nordic Energy Research's latest publication, Coexistence and nature-inclusive deisgn in Nordic offshore wind farms, which addresses the need for an environmentally and socially viable energy transition.
The launch was held by Astrid Bratli, Coordinator at Nordic Energy Research and programme manager for projects focusing on co-use and nature enhancement. She explained the main takeaways from the study.
"During the workshops that were part of the study, it was made clear by a wide range of stakeholders that it isn't a question of why coexistence is crucial – there was a consensus on the importance to live and act side by side – but rather an issue of how to achieve coexistence," says Astrid. "Furthermore, it is difficult to measure the value of nature in relation to the value of energy – how do we measure biodiversity loss, for example?"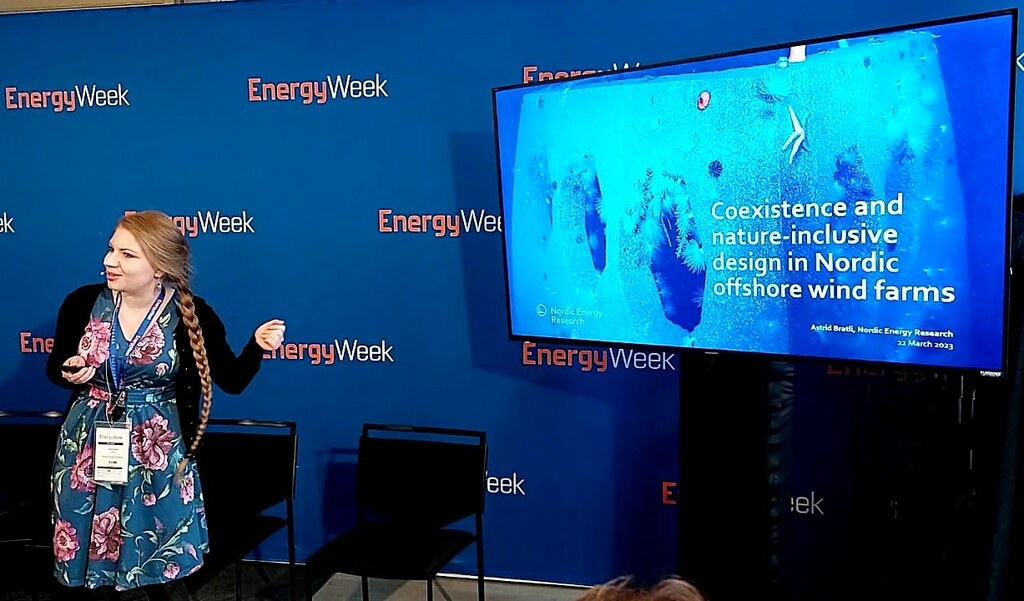 The seminar concluded with a dialogue between Jari Hyvönen, General Manager at Wärtsilä, and Tuomas Rauhala, Unit Manager at Fingrid, who highlighted the significance of data-driven methods.
"One and a half years ago, we thought that today's energy issues would be relevant in the 2030s, but they are already here and now. Therefore, we must not only take action at a faster pace, but also identify themes that will be relevant in five years and forecast upcoming needs," says Tuomas.
"We need to get information out about funding opportunities for research, such as the CAHEMA project being funded by Nordic Energy Research. One way of facilitating such dissemination of information is to adopt a bottom-up instead of a top-down approach," says Jari.
Last but not least, the seminar was finished off with main messages to politicians from each speaker for reaching a resilient and carbon neutral Nordic region. All emphasized that co-operation is key, but they did also lift the following advice:
Education and work within the energy sector should not only be made available, but attractive as well.
Skilled people should be kept motivated in a competitive environment and be shown that dreams can come true.
One should be responsible for one's actions and strive for longtermism. We expect politics to go in line with research, but they don't always do. It is challenging, but we should build structures within politics that align more with what research results suggest.