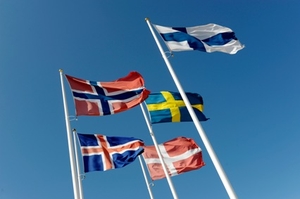 New impetus for the common Nordic end user market
Both the Prime Ministers and Energy Ministers have during the last years re-peated the political will to develop a common Nordic retail market. The timeline for realising such a market…
Both the Prime Ministers and Energy Ministers have during the last years re-peated the political will to develop a common Nordic retail market. The timeline for realising such a market has been postponed, and is now targeted to 2015.
The Electricity market group, which Nordic Energy Research has the secretariat for, is in charge of the work, but most issues have been delegated to the regulators (NordReg). NordReg have made an implementation plan for this task, and the plan incorporates the following targets:
– A common retail market shall be open for all customers – Customers must have the same protection/warranty irrespectable of the supplier's country of origin – Low entrance barriers should be ensured to make it easy for suppliers to operate in all countries
Nordic Energy Research has employed Peder Söderlund to work full time on the end user market
Peder Söderlund, who is presently working for NASDAQ OMX Commodities Europe (earlier Nordpool ASA), is engaged for three years to work fulltime on issues related to the common Nordic retail market. He will be working for NordReg in the practical realisation of the project. As a part of the work on the common retail market, an assignment has been given to Dr. Philip Lewis at Vaasa ett in Finland regarding billing regimes in a common Nordic market. Several practical details such as whether customers should one or two electricity bills (one for the power and one for the distribution network) must be clarified. Cross border trade and implications for national taxation rules is another important issue that needs to be scrutinised.
Background
Already in 1995, the Nordic Energy ministers declared their intention to have a free and open electricity market with trade to neighbouring countries. Presently the Nordic electricity market is considered the most liberalised in the world, but still work is undertaken to further harmonise the market and especially to develop a common Nordic retail market.