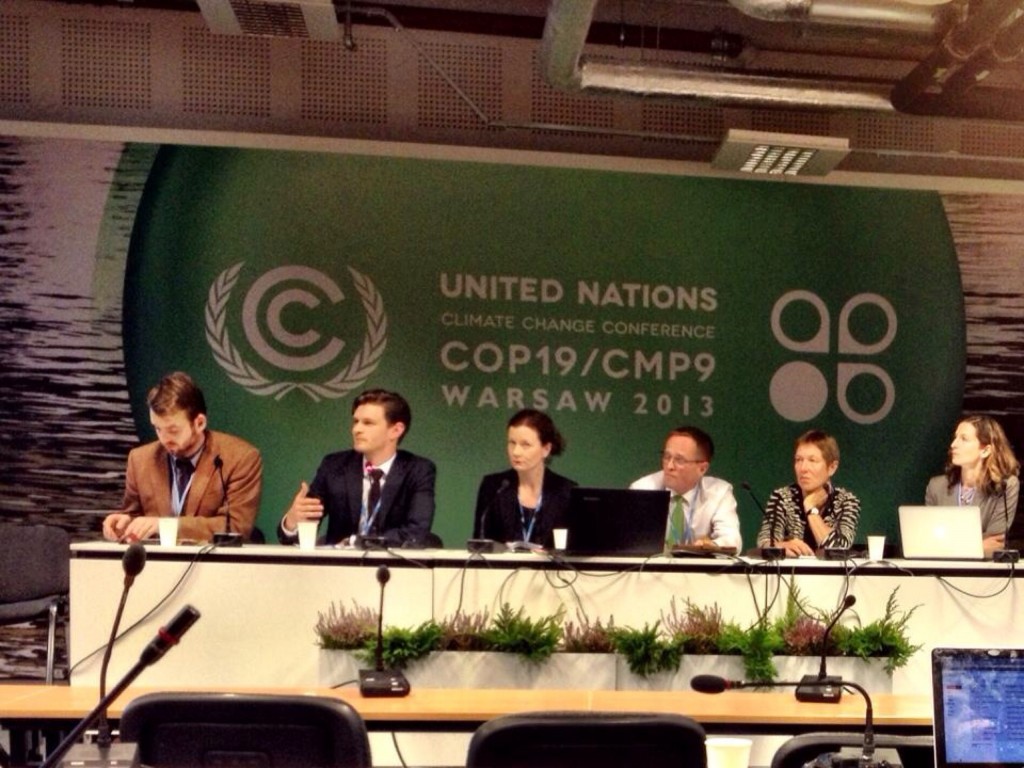 Nordic Energy Research at COP 19
Is it possible to reduce emissions of greenhouse gases and simultaneously make the economy grow? At the UN Climate Summit COP19 in Warsaw last Friday, delegates gathered at a popular…
Is it possible to reduce emissions of greenhouse gases and simultaneously make the economy grow? At the UN Climate Summit COP19 in Warsaw last Friday, delegates gathered at a popular side event to hear about Nordic solutions combining emission mitigation, welfare and growth.
Senior Adviser Benjamin Donald Smith represented Nordic Energy Research in the panel debate at the side event, where four Nordic think thanks, Concito, Fores, Global Challenge and Zero, presented findings from their new report, "Nordic Climate Policy – A case study on efficient policy Measures". The analysis was carried out with support from the Nordic Council of Ministers' climate and air pollution working group.
The report showed that the Nordic countries have implemented an ambitious climate policy while they sustaining economic growth. Between 1990 and 2011, the Nordic countries have managed to reduce fossil greenhouse gas emissions by 9%. During the same period, GDP increased by 55%. The combination of long-term financial instruments, close cooperation on a national and local level, research and innovative industry, and popular backing for climate change, has been instrumental. At the same time, one can see that the Nordic climate and energy policy has been very diverse and versatile. There is no single silver bullet, and many of the experiences can be applied in other countries.
Even though the Nordic countries already have come far, they still have a long way to go before they achieve a carbon neutral society. Nordic Energy Technology Perspectives  – a new report by the IEA (International Energy Agency), Nordic research institutes and Nordic Energy Research – shows that the Nordic region could reach that goal with an ambitious climate and energy policies and extensive infrastructure changes.