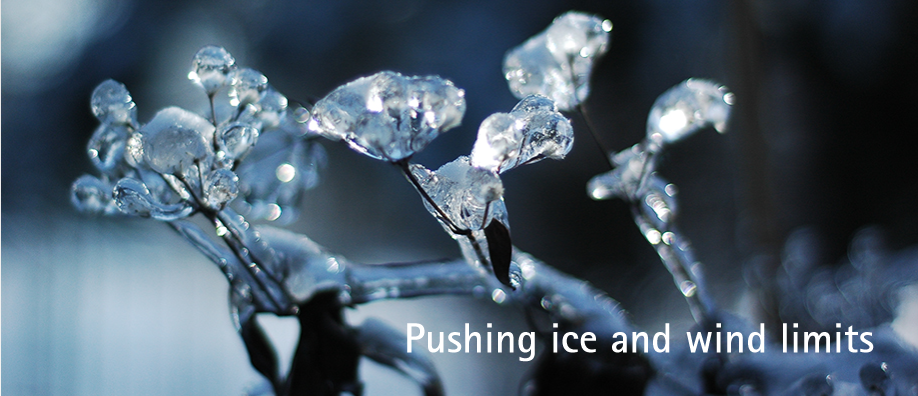 Pushing ice and wind limits
By Dag Inge DanielsenThe goal has been to learn from each other and to develop new tools that can help us predict icing. Not much has been done in this…
By Dag Inge Danielsen
The goal has been to learn from each other and to develop new tools that can help us predict icing. Not much has been done in this area before, even internationally.  So, we are pushing limits and gaining new knowledge, says Niels-Erik Clausen, senior advisor on wind energy at the Danish Technical University. He coordinates the IceWind project, funded by the Top-level Research Initiative, with participants from Iceland, Sweden, Norway, Finland and Denmark.
The project focuses on wind engineering in cold climates. It is being organized from Risø DTU National Laboratory for Sustainable Energy, north of Roskilde.
The IceWind project proves very useful because there are some major barriers in the Nordic countries, when it comes to large scale deployment of wind energy. More specifically, I am thinking about icing on wind turbines, offshore access, and the lack of knowledge on wind power in Iceland, says Clausen, who was speaking at a Nordic seminar on nano technology within energy efficiency and integration of large scale wind power in Copenhagen.
There are many benefits from working together on wind power.  We are now developing an icing atlas for Iceland, showing the most important risk areas for icing on potential, future turbines and power lines. We are also making a similar icing map for Sweden, and we are developing software tools that can help us predict icing. We will also do a study on integration of wind energy with the hydro electric power system of Iceland, explains Clausen.
Another outcome of the Nordic IceWind project will be a set of recommendations on procedures and tools for the maintenance of offshore wind farms.  In addition, the researchers aim to develop a tool that can forecast errors in predictions for the Nordic energy market caused by icing.
Summarizing the IceWind project so far, Niel-Erik Clausen of DTU comments:
The development of the offshore wind sector is still in its infancy. A lot needs to be done, when it comes to operation as well as maintenance. This is clearly an area where there are fruits to be picked if we coordinate our research efforts in all the Nordic countries!