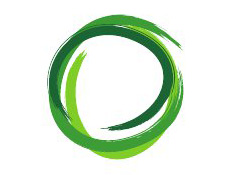 Sustainable Energy Systems 2050 to include Baltic and Russian researchers
In connection with the research programme "Sustainable Energy Systems 2050", Nordic Energy Research launched an extension of the programme to include the Baltic countries and North Western Russia in the…
In connection with the research programme "Sustainable Energy Systems 2050", Nordic Energy Research launched an extension of the programme to include the Baltic countries and North Western Russia in the already funded projects. This call was made public in early January 2012 to researchers, PhDs and post docs.
When the call was closed on 16th February 2012 a total of 22 applications had been received totaling 14.5 million NOK. The applications cover all Baltic countries and North Western Russia. The number of applicants reflects a strong and vivid interest in Nordic and Baltic collaboration on sustainable solutions.
The project leaders of the existing Sustainable Energy Systems 2050 projects and external experts are currently evaluating the applications in order to ensure a solid match between the ongoing projects of Sustainable Energy Systems 2050 and the applicants.
All projects received applications
The vivid interest to take part in the projects for the research programme can be seen from the fact that all 10 projects received applications to join. This is a further illustration of the importance researchers put on being part of the future energy supply systems.