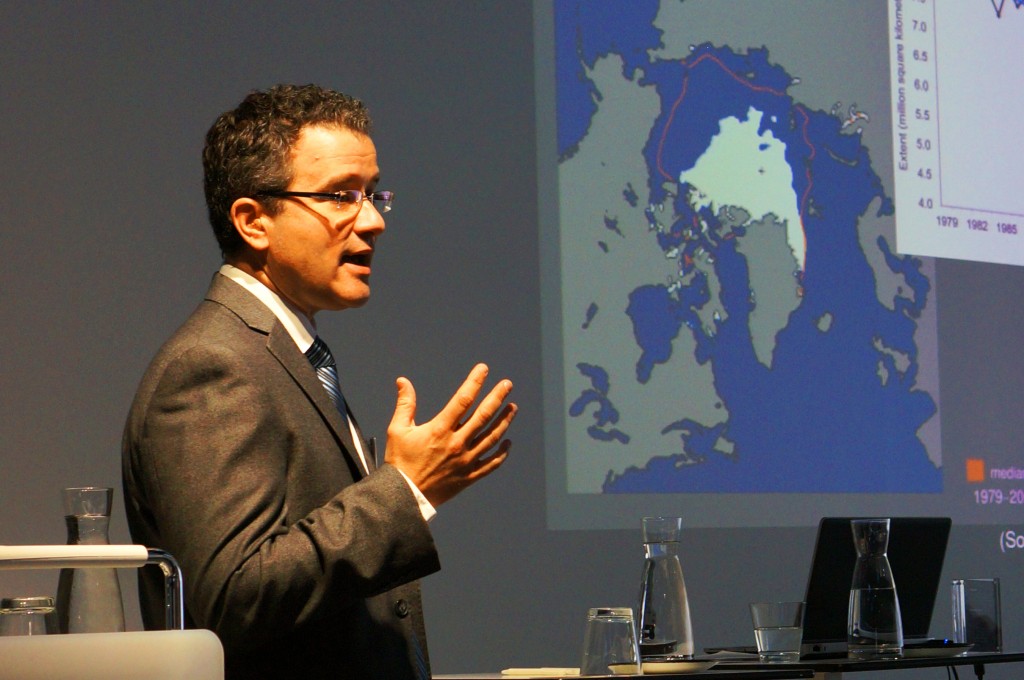 Sustainable Energy Systems 2050 Conference held in Stockholm
Sustainable Energy Systems 2050, the main research-funding programme under Nordic Energy Research, is halfway through its four-year period. To mark the occasion project managers & participants, fellow researchers and representatives…

Sustainable Energy Systems 2050, the main research-funding programme under Nordic Energy Research, is halfway through its four-year period. To mark the occasion project managers & participants, fellow researchers and representatives met in Stockholm from the 12th to the 13th September 2013. The two-day conference also included keynote speakers, such as the acclaimed scientists Professor Laurence C. Smith from UCLA and Professor Atle Midttun from BI.
The first day of the conference focused on the challenges the Nordic Region will be facing in the coming years due to climate change. Professor Laurence C. Smith presented clear scientific evidence for climate change, and gave one explanation for the lack of action: «As individuals we work by weekly cycles, and something else is always more pressing than climate change ». Professor Atle Midttun, also presenting on the first day, stated: «Climate change is always negatively portrayed, however to overcome climate change there has to be a positive story to override the negative ».
The second day of the conference provided some of the industrial and political aspects of moving towards a low-carbon economy. The keynote speakers included State Secretary to the Minister of Information Technology and Energy, Daniel Johansson, and Head of Strategy and Sustainability at Vattenfall AB, Andreas Regnell. The latter of the two declared sustainable economic performance as essential from an industry perspective, and stated: «Without profits, the system is not sustainable ». Regnell also mentioned that profits are not achieved without governmental support and cross-border consistency– tapping into the importance of Nordic and European cooperation.
More than 50 people from all five Nordic countries gathered for the conference organized by Nordic Energy Research, including participating research projects and research institutions . Nordic Energy Research promotes research and policy collaboration that will add value to the national initiatives of the Nordic countries.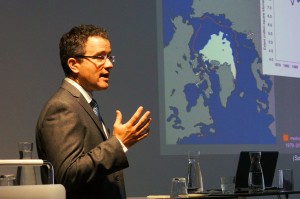 About Sustainable Energy Systems 2050:
SES2050 supports 10 projects that each have research partners from three or more Nordic countries. The supported projects are developing integrated solutions in the fields of renewables, low-carbon transport,  grids and markets. In addition to project partners from the Nordic countries, European partners are also present and include universities, research institutions and industries. At the SES2050 conference, four of the funded projects presented their preliminary results.
Read more about the research programme here.
Download the presentations from the key speakers at the Sustainable Energy Systems 2050 Conference here: 
Atle Midttun, Norwegian Business School BI – Towards Ecomodernity
Andreas Regnell, Vattenfall AB – Working towards sustainability
Download the project presentations here: 
Nordic Power Road Map 2050 – Ingeborg Graabak, SINTEF
Introduction to Offwind Tool – Jafar Mahmoudi, IRIS
Experiences from CO2 Electrofuels – Claus Friis Pedersen, Haldor Topsøe AS
Experiences from Solar Power Plants in the North – Tobias Boström, University of Tromsø
Experiences from being part of N-INNER – Mikael Syväjärvi, Linköping University, Graphensic AB