Tour of the Nordic Capitals – presenting findings from The Energy Trilemma study
Later this spring, the study The Nordic Energy Trilemma – Security of Supply, Prices and the Just Transition will be published. As a prelude to the upcoming publication, Nordic Energy…
Later this spring, the study The Nordic Energy Trilemma – Security of Supply, Prices and the Just Transition will be published. As a prelude to the upcoming publication, Nordic Energy Research has, in co-operation with Ramboll and the Nordic Council of Ministers, gone on tour to the Nordic capitals to present key findings of the study.
Thereby, the Nordic Ministries have had a sneak peek on the results, which entail policy recommendations that can guide our societies to be resilient in the future while accelerating the green transition.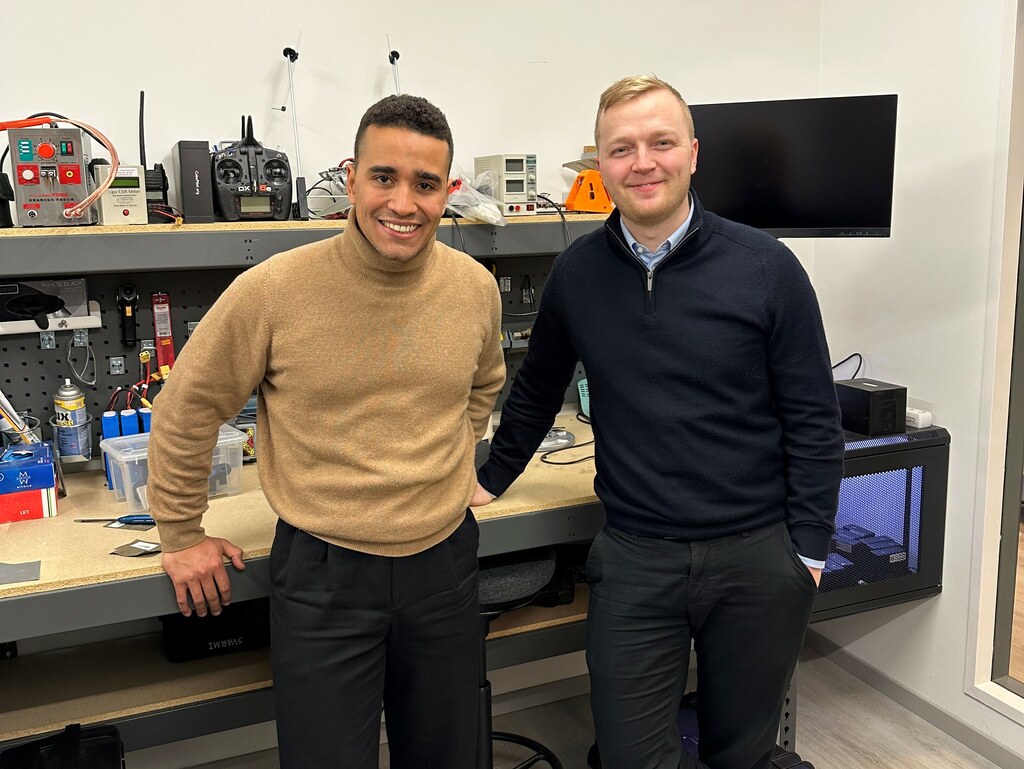 First and second stop in Copenhagen and Reykjavík
The tour started with a visit to Copenhagen, at The Ministry of Climate, Energy and Utilities of Denmark, on 1 February, while the second stop was in Reykjavík, at the Icelandic Ministry of Environment, Energy and Climate, on 7 February.
With positive receptions across the Nordic destinations, "the report makes it clear that the Nordic countries are closely connected and that the green transformation of our energy sectors requires a joint response," according to Julie Louring Eriksen, Adviser at the Danish Ministry of Climate, Energy and Utilities. "In that context, it should also be considered to view the Nordic region as part of a larger northern European region with links to, e.g., Germany, the Baltic countries, and Poland as well as the countries around the North Sea," she says.
Furthermore, the Icelandic Ministry of Environment, Energy and Climate finds "the recommendations in this report helpful and supportive of our current strategy – and it is clear that better ways of securing public acceptance for new energy infrastructure are needed, and should be a priority moving forward."
The stop in Iceland did also include a visit to Svarmi and to Icelandic New Energy, where Kolbeinn Hilmarsson, Chief Executive Officer of Svarmi, and Jón Björn Skúlason, Executive Director of Icelandic New Energy, commented on the study.
"It is interesting that one of the key findings of the report is that the permitting process needs to be sped up. By improving the permitting process for renewable energy infrastructure, we can not only strengthen our energy security, but also ensure a nature-positive energy transition. Part of this process would require accelerating environmental impact assessments (EIAs), for example, by using new technologies for environmental monitoring and data processing tools – this is something we at Svarmi hope to support. We also hope that this report encourages policymakers to compare approaches to environmental impact assessments and to look for new and better methods," says Hilmarsson.
"This report is timely and important. If Iceland were to power everything with domestically produced energy, we would need to double our grid capacity. We may not be as prepared as we think for the added energy demand that is coming. We agree that one of the key risks for Iceland's energy transition is the permitting process – we need faster and better methods to issue permits for renewable energy infrastructure – the elements are there, but things are going too slowly. I believe more research is needed to support this aim," says Skúlason.
Third stop in Helsinki
The third stop of the tour took place in Helsinki, at the Finnish Ministry of Economic Affairs and Employment, who found the study's recommendations supportive of Finland's climate and energy strategy and ongoing efforts.
"As the report suggests, we are already looking into approaches to fast-track permitting of new energy infrastructure, based on examples we have seen of good co-operation between companies, municipalities, and public authorities, e.g., building a floating storage regasification unit (FSRU) in seven months instead of two and a half years," say representatives from the Finnish Ministry. "We agree that the lack of adequate labour supply is a key risk of the energy transition and must be addressed. Finland is looking into training new nuclear engineers and technicians, and there is a need for hydrogen and biomass experts. We must also re-emphasize the importance of Nordic-Baltic collaboration on energy markets and systems."
Furthermore, the Ministry is increasingly concerned with the social sustainability of the energy transition. While climate and environmental sustainability is important from a political point of view, tackling public acceptance is a big challenge, e.g., regarding landu use for grid expansion.

The study on The Energy Trilemma analyzes the drivers contributing to the energy crisis and the preparedness of the Nordic countries, as well as how they have responded.
In February, the tour is planned to continue to Oslo and conclude in Stockholm.