Energy Systems
How does the Nordic energy system look? What changes have they seen? This Category looks at energy consumption, primary energy supply, energy intensity, etc.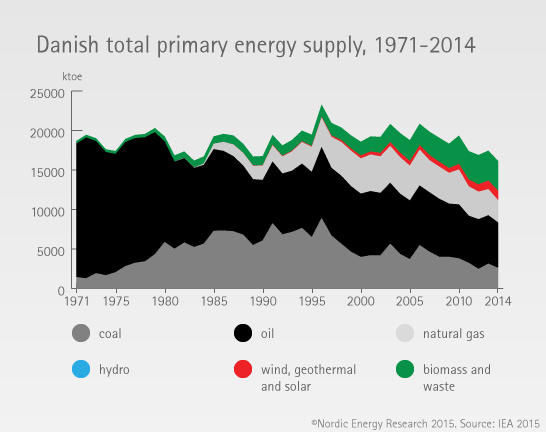 The Danish energy supply has seen a marked diversification over the last four decades. This process was accelerated by energy security concerns after the oil crises, leading to a move away from oil to coal, gas and renewables.
Recent growth in wind power is evident, but biomass and waste account for a far greater share, being central in power and heat production. Denmark now has the target of becoming completely independent of fossil fuels by 2050, and has successfully de-coupled economic growth from energy use.
Note: Graph excludes trade in heat and electricity.
Data source: IEA