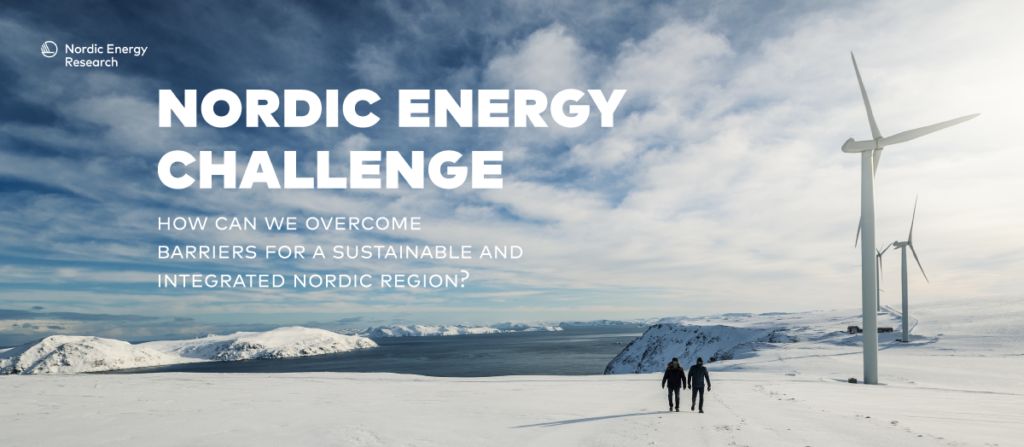 Nordic Energy Challenge
It is time to take the next step in Nordic cooperation on energy, with the green transition as the new framework. Nordic Energy Research wants to shape innovative research and…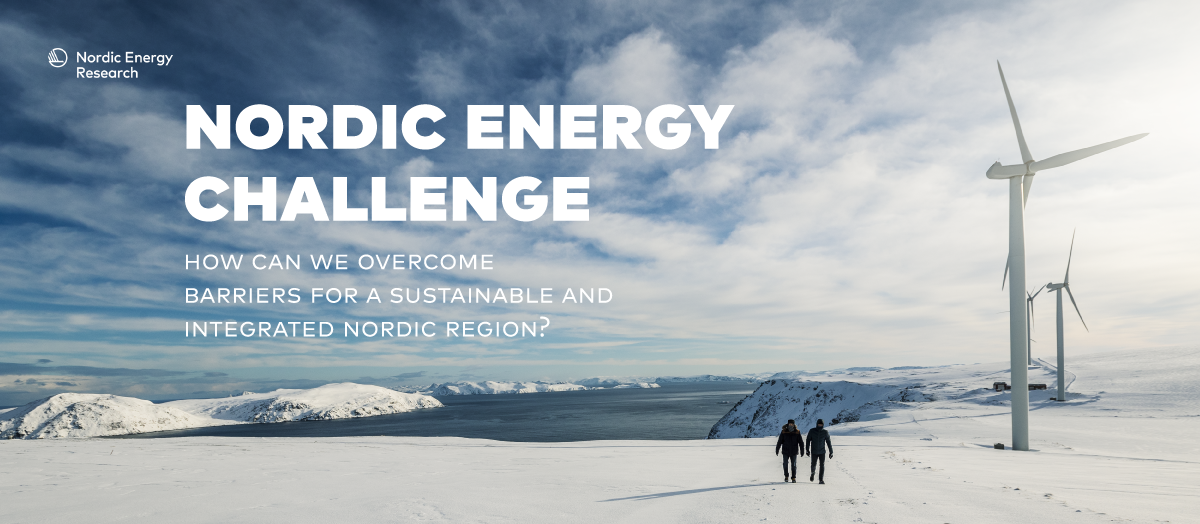 It is time to take the next step in Nordic cooperation on energy, with the green transition as the new framework.
Nordic Energy Research wants to shape innovative research and promote new ideas with exciting perspectives that bring added value to the Nordic region. With this goal in mind we created the Nordic Energy Challenge as a way to encourage energy stakeholders – including companies, researchers, non-profit organizations, think-tanks, students and individuals – to come up with innovative solutions to the green transition.
We asked:
how can we overcome the barriers that are standing in the way of the Nordics becoming the most sustainable and integrated region in the world? And,
how can Nordic energy cooperation facilitate the combination of high environmental ambitions with economic growth?
We asked for submissions that:
Featured scenarios for a 2050 carbon neutral Nordic society with competitive sustainable solutions, a 2040 carbon neutral Nordic energy system, and a 2030 carbon neutral Nordic electricity system.
Described how different barriers can be handled on the pathway towards 2050.
Described the added value of Nordic cooperation.
---
Jury
To select the best of these proposals we assembled a jury of highly qualified representatives from Nordic Energy Research and the Nordic energy community, who assessed the submitted proposals and chose the most relevant, complete, comprehensive and innovative contributions.
Jury Members
---
The jury has selected this year's three finalists.
In non-priority order – the finalists are:
Simon Vilms Pedersen from University of Southern Denmark (SDU) with the proposal:
On the Road to Nordic Decarbonization 2050
Claire Bergaentzlé, Philipp Andreas Gunkel and Daniel Møller Sneum from Denmark's Technical University (DTU) with the proposal:
A sustainable and integrated Nordic region
Marianne Zeyringer from University of Oslo (UiO) with the proposal:
Unlocking the renewable energy potential in the Nordics
On the 3rd of November, 10:00–11:30 CET  the finalists present their full proposals at an online award ceremony, and the winner of the Nordic Energy challenge 2020 will be announced.
Register here to watch the free livestream of the ceremony.
The jury's selection of the finalists is based on the guiding principles set out in the call for submissions and the listed objectives and requirements.
---
Awards
The best contribution will be awarded with a speaker fee of 50,000 NOK, the second best with 10,000 NOK and the third best with 5,000 NOK for their presentations at Nordic Energy Research Forum 2020,
Selected authors will have the possibility to publish a summary of their proposal on the Nordic Energy Research website,
Authors will be interviewed with videos published on Nordic Energy Research website/social networks.