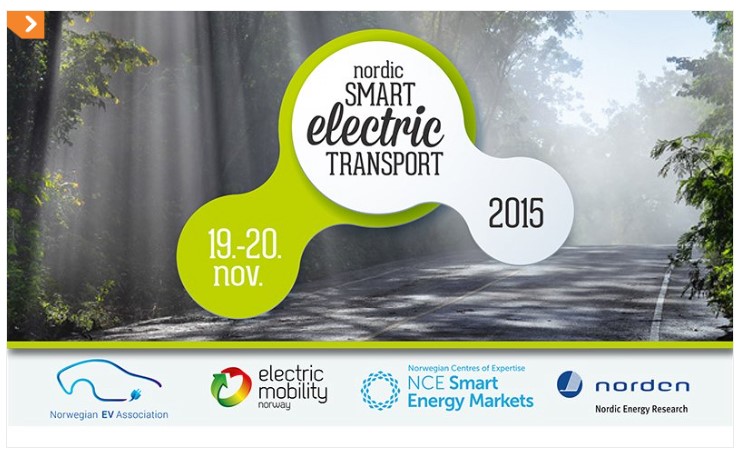 Nordic Energy Research co-host Nordic Smart Electric Transportation
Nordic Energy Research has for years worked with electric vehicles, electric buses and alternative fuels in transport. We look forward to work with others about the Nordic Electric Vehicle conference…
Nordic Energy Research has for years worked with electric vehicles, electric buses and alternative fuels in transport. We look forward to work with others about the Nordic Electric Vehicle conference in the capital of electric vehicles, Oslo, on Thursday November 19 and Friday November 20.
Norway leads the electric vehicle policy, but how is the development in the other Nordic countries? What is happening in innovation for smart electric mobility in the Nordic countries?
Among the speakers are representatives from:
Robosoft, Volvo, Association of Finnish Industries and Zaptec.
Featured themes:
EV heaven or hell – What is the situation in the different Nordic Countries?
Smart Energy Hvaler – A path towards Smarter Cities (Norway)
Roaming solutions for more user friendly charging
Can charging be made free? (Denmark)
Democratizing energy – a global wave (Norway)
Can the grid cope with 100 % electric cars? (Norway)
Experiences of inductive charging (Sweden)
The conference is a collaboration between the Norwegian electric vehicle association, Electric Mobility Norway, NCE Energy Markets and Nordic Energy Research.
Join the conference "Nordic Smart Electric Transportation" in Oslo on November 19 and 20.