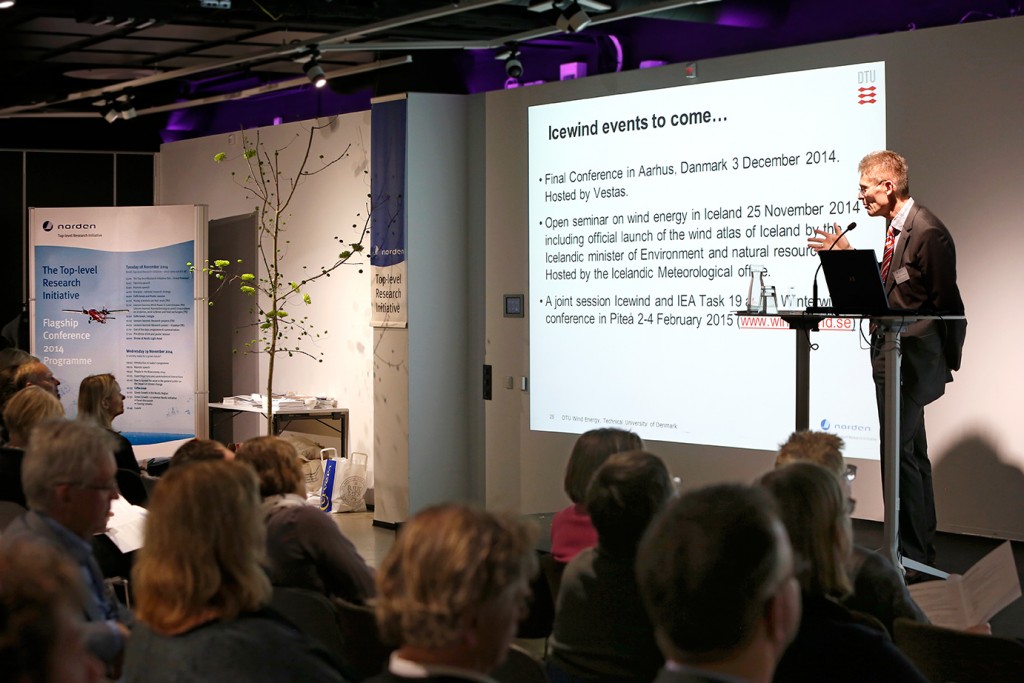 Nordic Top-level Research Initative presents its findings on climate change, energy and the environment
The Top-level Research Initiative (TRI) is the largest joint Nordic research venture to date. During the last five years, many of the region's leading researchers and their industrial partners have…
By Páll Tómas Finnsson  
The conference opened with the premiere of a new film about TRI. The film presented some of the many faces behind the research and provided insights into the outcomes of each of the six sub-programmes. Evaluations show that TRI has made a significant contribution to climate change research, as well as developed a range of innovative mitigation and adaptation solutions.
"The climate and energy challenges in our world demand new knowledge and innovations," said Dagfinn Høybråten, Secretary General of the Nordic Council of Ministers, in his opening speech. He commended the researchers involved for producing knowledge of high academic quality and of international relevance. TRI, according to Høybråten, is a good example of what the Nordic countries can accomplish through their collaboration.
"We're able to contribute to solving the global climate crisis and at the same time promote research and innovation within our region," he affirmed. "With this initiative, we've created a new platform for future Nordic cooperation on research and innovation within the areas of climate, energy and the environment."
Improved renewable energy efficiency and system design
TRI funded three projects on integration of large-scale wind power. Making way for the shift to renewables is a complex task, and the projects have looked into everything from forecasting and modelling, aimed at optimizing wind energy production, to system design and grid integration.
"The overall objective is to support deployment and integration of wind energy in the five Nordic countries," said Niels-Erik Clausen of DTU Wind Energy. Clausen is project coordinator of ICEWIND, whose aim is to supply the wind industry with improved forecasting of wind, waves and icing.
ICEWIND has produced wind atlases and ice maps, which are elemental in planning for new wind farms, and has moreover developed methods to forecast icing and estimate production losses caused by it. Thirdly, the project has studied wave forecasting and use of advanced vessels to improve accessibility to offshore installations.
On a related note, Research Director at SP, Agne Swerin, presented the findings of the TopNANO project. This project has developed and tested strongly water repellent nanostructured surfaces, so-called superhydrophobic surfaces, as a means to avoid icing problems on airplanes, wind turbines and heat exchangers.
Read full article on the website for the Top-level Research Initiative