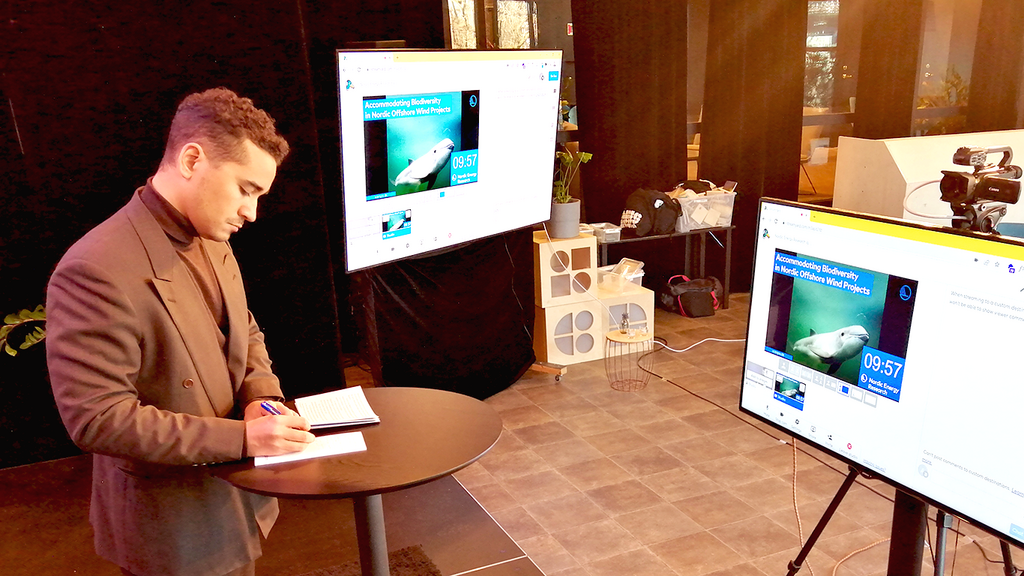 Successful launch of Accommodating Biodiversity in Nordic Offshore Wind Projects
On Wednesday, March 2nd, the report Accommodating Biodiversity in Nordic Offshore Wind Projects was successfully launched. The livestreamed launch event was opened and moderated by Adviser Marton Leander Vølstad. Marte…
On Wednesday, March 2nd, the report Accommodating Biodiversity in Nordic Offshore Wind Projects was successfully launched. The livestreamed launch event was opened and moderated by Adviser Marton Leander Vølstad.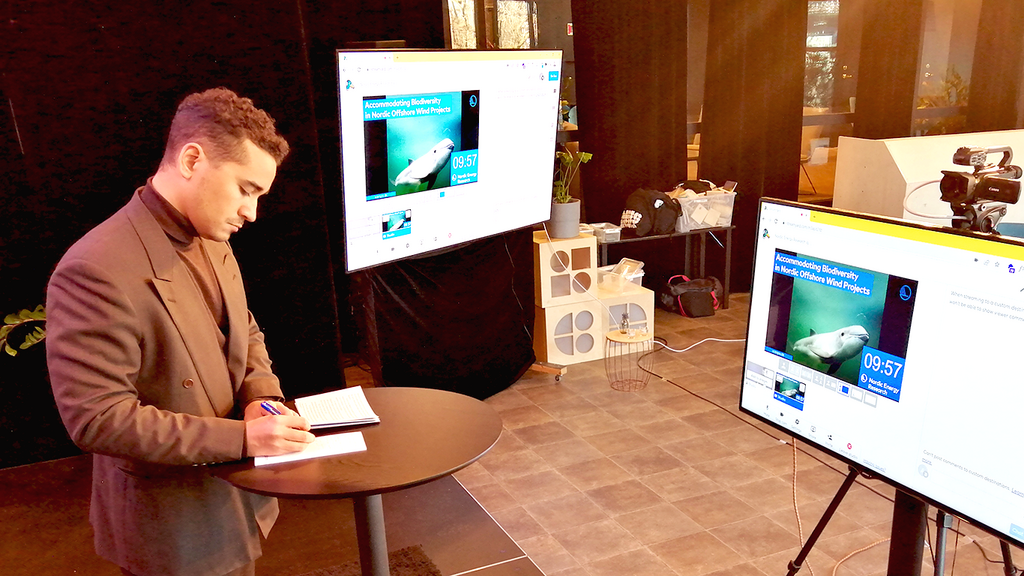 Marte Rusten, Principal Consultant at DNV and author of the report, gave an introduction to the report, its key findings, and cooperation between countries. This was followed by inspiring videos from the organisations represented in the panel discussion.
The panel discussion constituted the focus of the event, as almost an hour was dedicated to input from the versatile panelists. The panelists were Rachel Asante, Manager, Global Business and Biodiversity Programme at IUCN, Jan-Willem van Bochove, Senior Principal Consultant at The Biodiversity Consultancy, Dean Cooper, Global Lead, Energy Transition at WWF, Tris Allinson, Senior Global Science Officer at BirdLife, and Miao Hong, Director, Sustainable Invest Program at WRI China. Among other issues, they discussed why the link between energy and nature is significant, how this link is to be addressed, and what challenges and opportunities there are for offsetting, monitoring and mitigating impacts from offshore wind farms.
Moreover, Joseph Kiesecker PhD, Lead Scientist, Director Development by Design at The Nature Conservancy, contributed to the discussions with a pre-recorded segment.
Nordic Energy Research would like to thank all participants for attending. More than 150 people signed up for the launch event. If you missed the event, or would like to see it again, a recording of it is available online.
Watch the recorded launch event here.
Read an online version of the report here.
Download the report here.