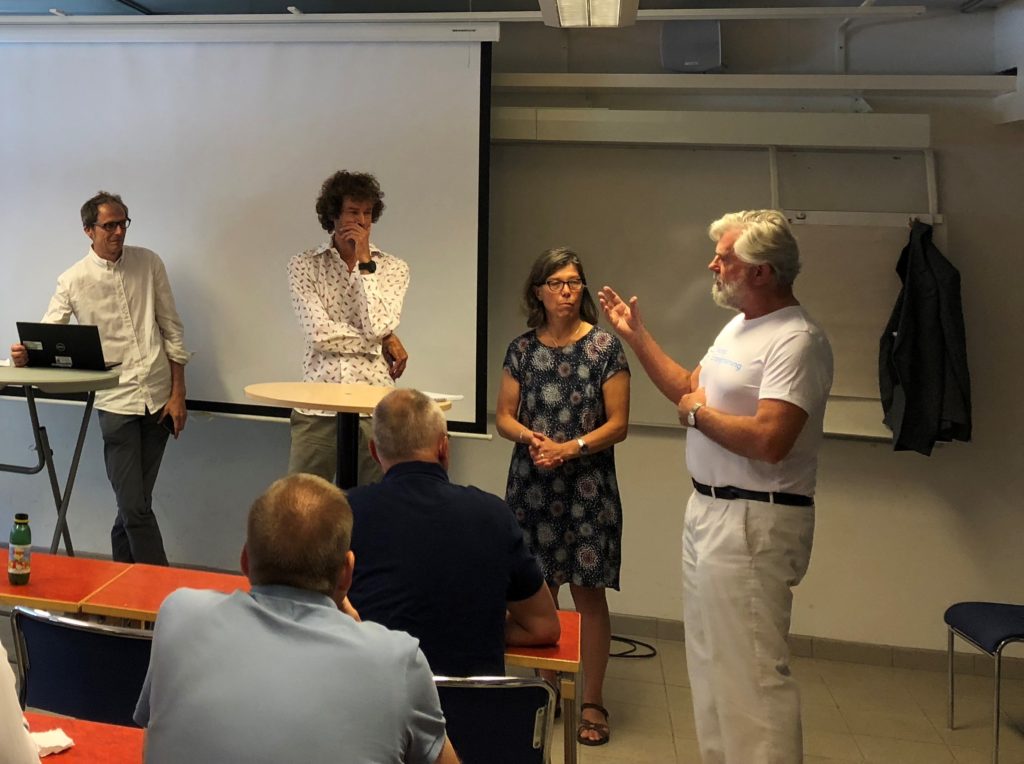 Wrapping up Almedalsveckan – Day 1
At Almedalsveckan in Visby, Sweden, on Wednesday the 4th July 2018, Nordic Energy Research arranged a seminar entitled "The Nordic region – the world's smartest energy system. But how and…
At Almedalsveckan in Visby, Sweden, on Wednesday the 4th July 2018, Nordic Energy Research arranged a seminar entitled "The Nordic region – the world's smartest energy system. But how and when? Focus on the electricity system."
The seminar was part of a series of Nordic meetings in the ongoing work to identify areas of common Nordic interests for energy research. With reference to the recommendations from Jorma Ollila of last year on how Nordic energy cooperation should develop, the key question for the seminar was "How do we meet the vision of strengthened Nordic research cooperation on the electricity system, as means of creating the world's smartest electricity system?" NER CEO Hans Jørgen Koch referred to the Nordic Energy Ministerial meeting in Lund on 22nd May 2018, where Nordic Energy Research received a mandate to propose roadmaps for; a Nordic research and demonstration programme promoting Nordic positions of strength; for how to use Mission Innovation to create and reinforce Nordic positions of strength; and for setting up a Nordic PhD programme in energy.
A knowledgeable panel* commented on goal of strengthened cooperation on the electricity system, and voiced their support for creating a joint vision for the Nordic energy system. Digitalization emerged as an important theme, and it was emphasized that it is important to view the electrical system as part of a wider system with other energy carriers, such as gas and heat, as well as industry and transport systems. The panel also debated the need for a common target for security of supply in the Nordic electrical system, and how a joint regulation of electricity markets could foster joint innovation and enable flexibility. Differences as well as areas of common Nordic interest were identified during the discussions.
Finally, Hans Jørgen Koch concluded that the input provided during the seminar will be considered in the preparations to the Nordic Stakeholder Conference in Stockholm on 25th October 2018.
*Panel Members:
Maria Sandqvist, Kanslichef, Forum för smarta elnät
Markus Wråke, Verkställande direktör, Energiforsk
Filip Johnsson, Professor, Chalmers
Henrik Wingfors, Enhetschef Energisystem, Energiföretagen Sverige