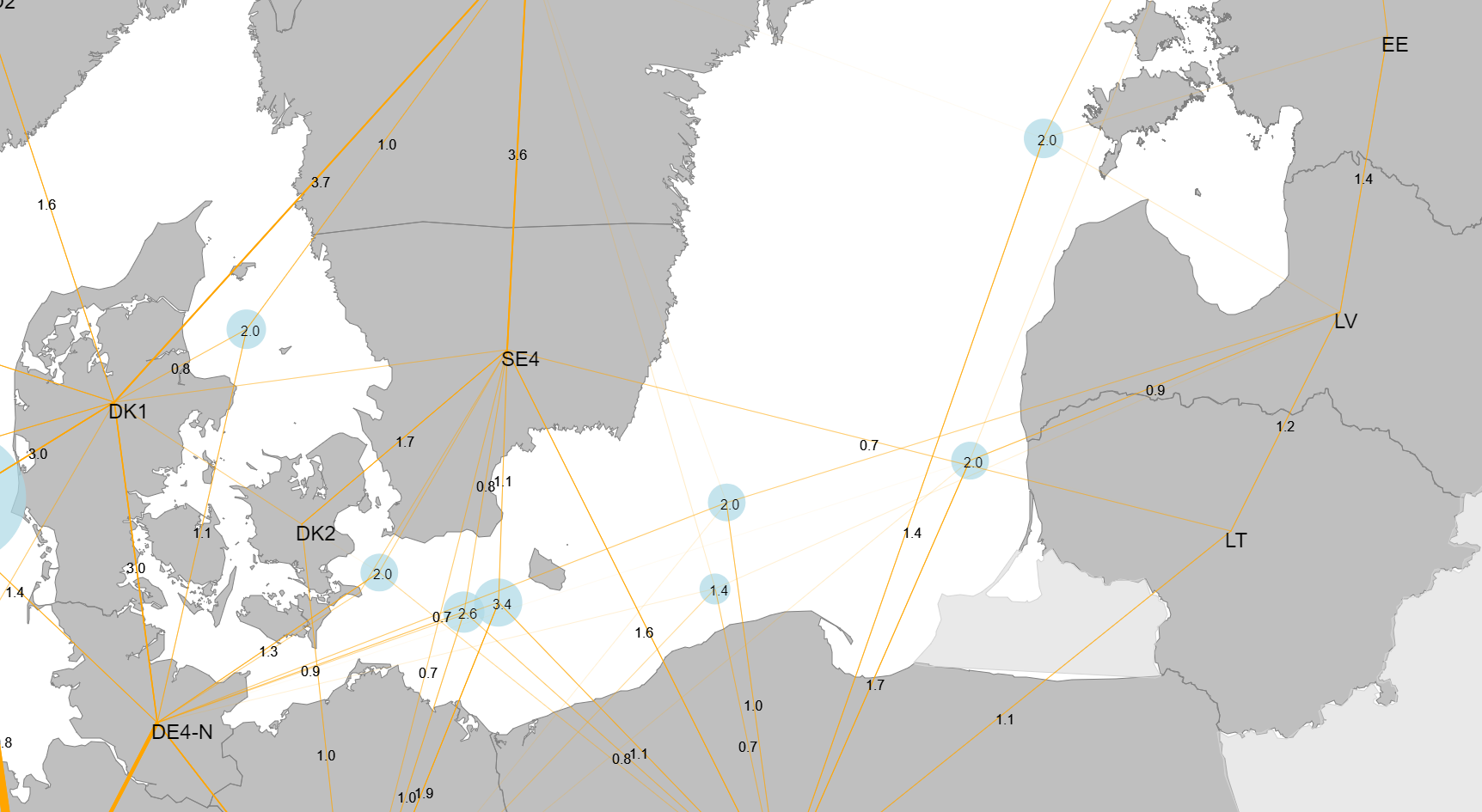 Baltic energy hubs – enabling 100% renewables generation by 2050
On 25 January, the project Interconnecting the Baltic Sea countries via offshore energy, or simply BaltHub, invited stakeholders to an online workshop presenting their results. The project has analysed the…
On 25 January, the project Interconnecting the Baltic Sea countries via offshore energy, or simply BaltHub, invited stakeholders to an online workshop presenting their results. The project has analysed the cost-effectiveness of offshore energy hubs, by assessing different scenarios in energy demand and investment.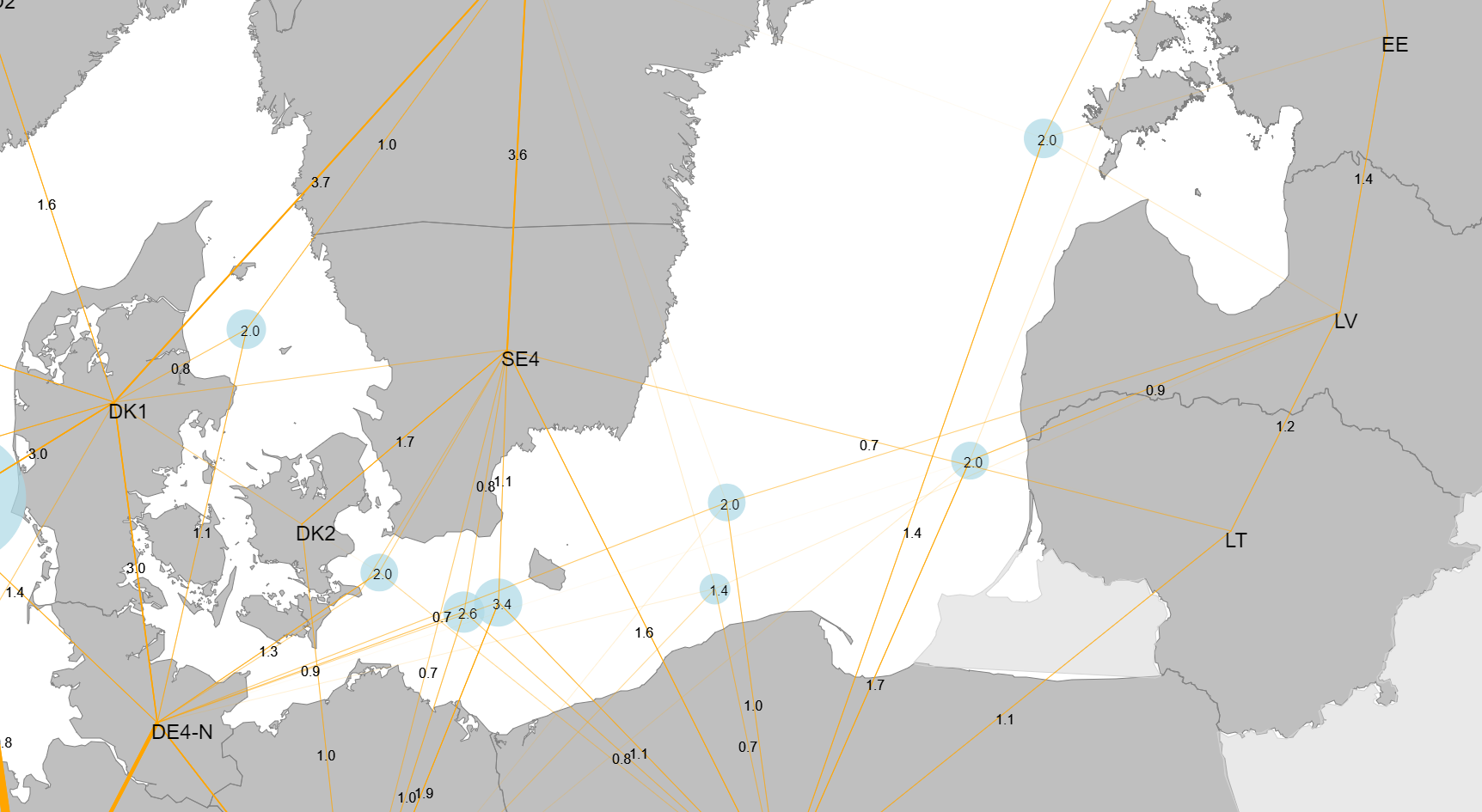 Speaker Matti Koivisto (DTU) presented findings that foresee the growth of energy hubs as the energy system becomes more electrified. By analysing different scenarios leading up to 2045, the study finds it highly probable to see large scale development of hubs, especially in the southern Baltic Sea.
Access the full workshop presentation by Matti Koivisto here
Separately, speaker Harald G. Svendsen (SINTEF), reaffirms that energy hubs increase with more electrification, whilst using a different method of assessing the different scenarios. BaltHub's use of different methodological approaches greatly increase the reliability of the findings to decision makers!
Access the workshop presentation by Harald G. Svendsen here
Having assessed the impacts of parameters such as electrification, cost effectiveness, and sector coupling, BaltHub offers decision makers vital information needed to reach their renewable energy targets. For instance, BaltHub assesses that smaller energy hubs will be more cost effective in the Baltics than the larger variant found in the North Sea.
Research projects such as BaltHub are a vital part of inducing investment into extensive infrastructure projects, of improving the capacities of the energy grid through sector coupling, and of increasing the sustainability of energy systems. With over 60 participants from public and private energy sectors in the Baltics, Europe, and the Nordics, the project has garnered interest from key stakeholders.