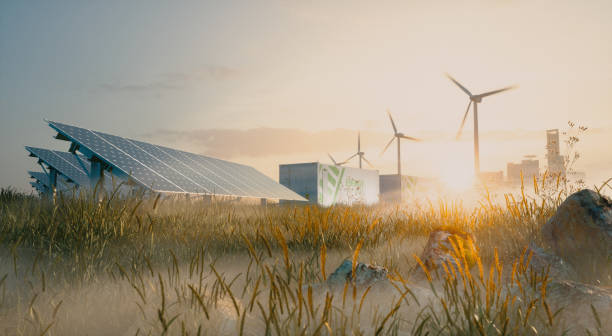 Baltic-Nordic Roadmap for Co-operation on Clean Energy Technologies
Together with CIT Industriell Energi AB, Nordic Energy Research will define a roadmap to guide Baltic and Nordic energy authorities, researchers, and industry in developing the next generation of clean energy…
Together with CIT Industriell Energi AB, Nordic Energy Research will define a roadmap to guide Baltic and Nordic energy authorities, researchers, and industry in developing the next generation of clean energy technologies.
Next generation energy co-operation
The Baltic and Nordic countries need to identify clean energy technologies to invest in during the coming years, both individually and collectively, that could mature to 2030, 2050 and beyond, contributing to the Baltic, Nordic and European targets for decarbonization.
Focus areas include digital energy technologies and data collection practices in the power generation, transport, heating and cooling, infrastructure, and building sectors. Low carbon technologies, electrification, energy storage, and alternative fuels will be considered in terms of strengths, limitations and spatial impacts across Estonia, Latvia, and Lithuania.
Looking at international mega-trends
The roadmap will highlight clean energy technologies that are most relevant for Baltic-Nordic research co-operation, in terms of synergies, digital interconnectivity, fuel production capabilities, demand-side management, and green export potential, and applications in an international context.
To identify high-priority technologies, the study will draw on the Horizon Europe work programmes, previous work from Nordic Energy Research, including Heat Pump Potential in the Baltic states and Baltic Energy Technology Scenarios 2018, and a variety of international initiatives, such as the Horizon Europe Cluster 5, Clean Energy Transition – Technologies and Innovations Report, Progress of clean energy competitiveness report, and the IEA's Energy Technology Perspectives 2020.
The study is funded by The joint Baltic-Nordic Energy Research programme, which facilitates cross-border co-operation on research, development, demonstration and innovation activities – across the power generation, transport, infrastructure, and buildings sectors – in relation to electrification, digitalisation, energy storage, zero carbon fuels, smart cities, and other energy-related areas.