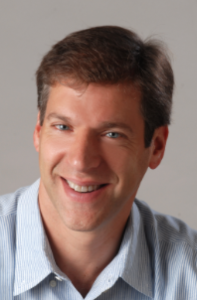 Daniel Kammen to give seminar on new report from Oxfam/RAEL
Berkeley professor and US state department climate science envoy Dr. Daniel Kammen will give a seminar in Oslo on Tuesday, about the opportunities and obstacles for realising renewable energy development…
Berkeley professor and US state department climate science envoy Dr. Daniel Kammen will give a seminar in Oslo on Tuesday, about the opportunities and obstacles for realising renewable energy development in developing countries.
Dr. Kammen has worked extensively on renewable energy and energy systems, and established RAEL (Renewable and Appropriate Energy Laboratory) at Berkeley.  He has been invited talk about the challenges for implementing renewable energy systems in developing countries, in light of a new report published by RAEL and Oxfam "The energy challenge in sub-Saharan Africa."
Dr. Kammen has also been asked to share his thoughts at the seminar on what the Trump presidency will mean for renewable energy industry and climate policy in the US.  Kammen has been outspoken about his views on US energy and climate policy in the past, and is a vocal critic of Trump.
Click here for more information about the seminar, including information on how to register.
---
Excerpt from Oxam/RAEL report
Sub-Saharan Africa's energy systems face an enormous challenge. The region currently has the lowest electricity generation capacity and experiences the most acute forms of energy poverty in the world. Approximately 630 million people live without reliable access to electricity, and 790 million people are forced to rely on solid biomass to cook their food and heat their homes.
The results are deprivation, pollution, environmental damage, drudgery, and forgone economic opportunity. Compounding these challenges is Africa's vulnerability to climate change, which means that traditional pathways to increasing energy supply, based on the burning of fossil fuels, will become increasingly unviable.
Recent reductions in the cost of renewable energy are creating new opportunities for sub-Saharan Africa to address the energy challenge without increasing greenhouse gas emissions and exacerbating environmental damage. They also offer new opportunities for connecting households to energy sources more quickly and more cheaply.
(Read the full report on Oxfam's website)