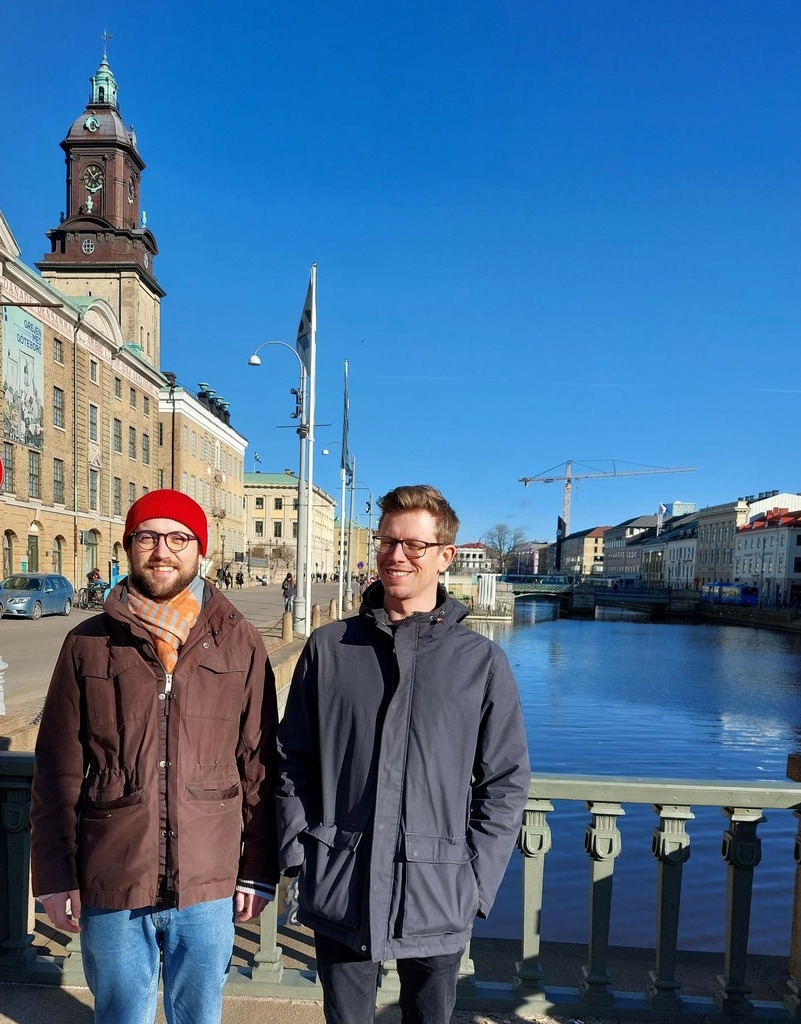 NEOs third work package ends on a high note in Gothenburg
On 27 February, Nordic Energy Research organized a seminar on Energy efficiency and conservation – the third work package (WP3) within the Nordic Energy Outlooks programme (NEOs)
On 27 February, Nordic Energy Research organized a seminar on Energy efficiency and conservation – the third work package (WP3) within the Nordic Energy Outlooks programme (NEOs) – in collaboration with IVL Swedish Environmental Research Institute, SINTEF, IFE Institute for Energy Technology, KTH Royal Institute of Technology and the Danish Energy Agency.
Located in Gothenburg, the seminar acted as a culmination of WP3, which was finished in February 2023. The final report of WP3 was launched at the seminar, along with presentations of its results, research questions, and comments to national energy and climate plans (NECPs) of Sweden and Norway.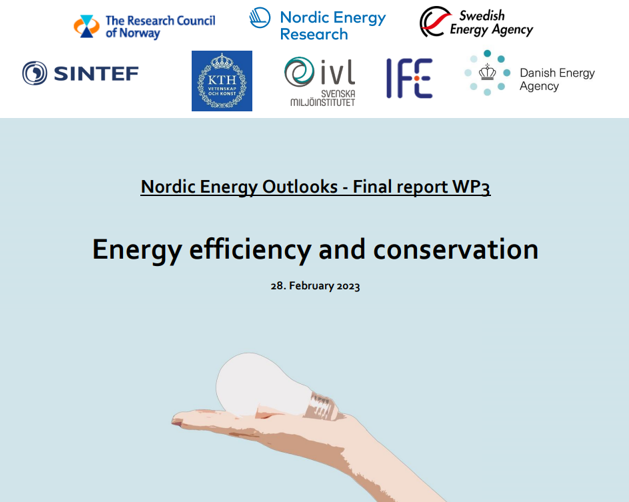 Ove Wolfgang, Research Scientist at SINTEF and coordinator of the NEOs programme, opened the seminar to nearly 30 participants on-site and online. Nordic Energy Research's Adviser Ole Aune Ødegård and Senior Adviser Kevin Johnsen gave a presentation on Nordic Energy Reseach and the background, ambitions, and previous projects of NEOs.
Access Ove's introduction here
On the path towards a sustainable energy system
Ole Aune Ødegård is also Programme Administrator of NEOs. He found the seminar insightful into the many different variables that define system models in the Nordic countries.
"WP3 shows that there are definite Nordic arenas for improvement, such as sector coupling, that can improve the rate of efficiency and conservation of Nordic systems. Furthermore, the NEOs programme has produced a valuable resource that can be used by decision makers, students, and key stakeholders to better understand the region and what is needed on the path towards a sustainable energy system," says Ole.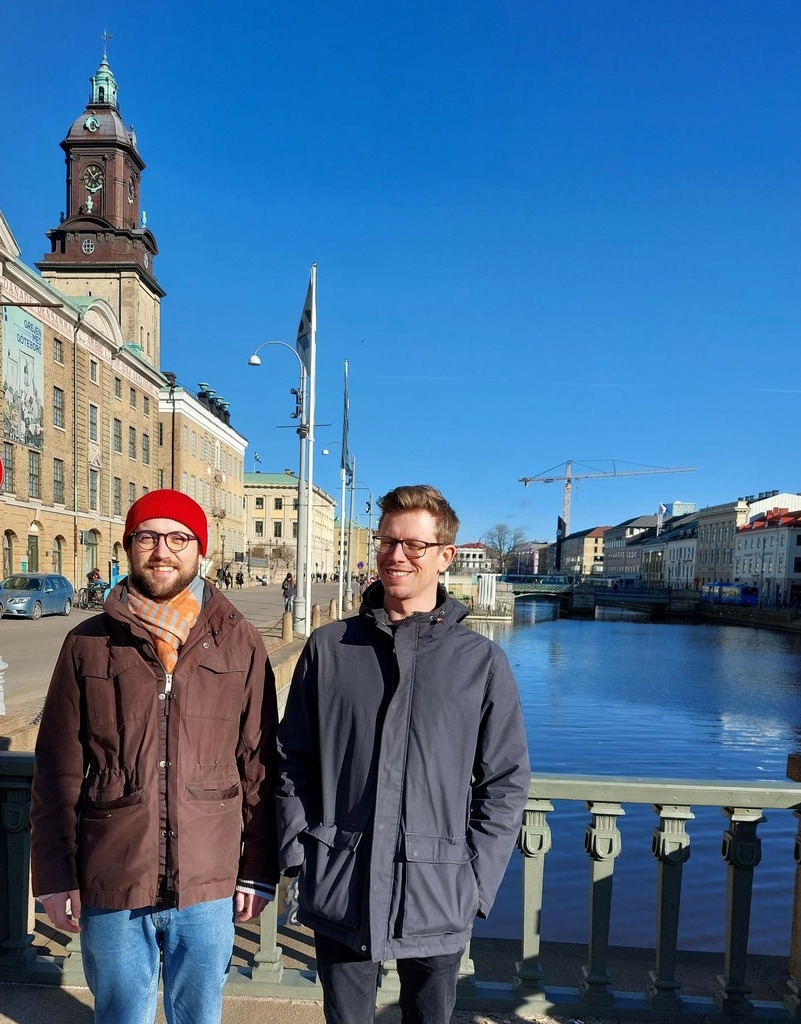 Seminar presentations
After the introduction to the seminar by Ove, Ole, and Kevin, speakers from the project partners showcased conclusions for ten research questions within three areas:
Literature reviews and qualitative assessments of the role and potential for energy efficiency and conservation
General energy system models: Improved representations of energy use and simulations
Utilization of excess from industry and expansion of thermal grid
Érika Mata, Senior Researcher at IVL, presented existing knowledge on key aspects of Efficiency and Conservation of Energy and Materials (ECEM) in the Nordic area and to which extent the most recent energy development scenarios in the Nordic countries explore the role of ECEM. She did also discuss how existing energy system models can be improved to assess the role, and potentials for, ECEM in the Nordic context. Access Érika's presentation here
Dimitri Pinel, Research Scientist at SINTEF, displayed how datasets can be improved to represent the Nordic industries, as well as possible gains from the increasing level of detail in the industrial sector. Furthermore, he talked about ways in which different energy efficiency and conservation measures in industry and buildings can be included in energy system models. Access Dimitri's presentation here
Ville Juhani Olkkonen, Research Scientist at IFE, addressed the questions "What is the role of different energy efficiency and conservation measures in the building sector?" and "How large is the techno-economic potential of energy efficiency and conservation measures in the building sector and how will uncertainty related to energy prices impact the estimated potentials?" Access Ville's presentation here
Shravan Kumar Pinayur Kannan, doctoral student at KTH, gave a presentation on cost-effective amounts of excess heat that can be re-used through the coupling of the industry and building sectors. Shravan did also discuss the where and when of investment in the thermal grid in Sweden, as well as how the cost-effective re-use of excess heat will reduce the energy intensity on a national level.
Viktoria Martin, Professor at KTH, commented on the Swedish national energy and climate plan. Access Viktoria's presentation here
Kang Qiu, Master of Science at SINTEF, commented on the Norwegian national energy and climate plan. Access Kang's presentation here

The goal of NEOs is to strengthen competence and co-operation in the field of energy systems analysis, and within this field, WP3 puts focus on the implementation of energy efficiency and conservation. The next, fourth, work package (WP4) addresses how fossil free and resource efficient transport and transport infrastructure can be implemented in energy system analysis, and will be published in August 2023.
Previous reports:
Final report WP1: Bioenergy and links to agriculture & LULUCF in a Nordic context
Final report WP2: Increased electrification – new electricity generators and consumers